German Peace Prize for Photography recipient announced
Nigerian photographer Emeke Obanor has been named winner of the biennial German Peace Prize for Photography, part of the Felix Schoeller Photo Award. Obanor received the major prize of €10,000 for his portfolio, Heroes. The Peace Prize is only open to professional photographers, and in 2021 received a total of just under 400 entries from 95 counties. The Prize honours works that conceptually interpret the topic of "Peace".
Obanor's series features portraits of young girls initially abducted by the terrorist group Boko Haram who have gained their freedom – some when they failed to detonate the bombs strapped to their waists and others after military raids in their camps.
A documentary and editorial photographer, Obanor's motivation behind the work was help bring a voice to a group who would otherwise be silent. Of the series, the jury stated: "With his work, Heroes, the Nigerian photographer Emeke Obanor has succeeded in countering the atrocities of the Boko Haram sect with graceful and clear images. Concentrating on a few pictorial elements, he portrays young women who have the courage to go back to school in the hope of a better and free life."
Chairman of the judging panel, Michael Danneman said, "With this outstanding work, Emeke Obanor shows us not only his hopeful heroines, but also their further path to a self-determined future in peace."
The nominees
Four other photographers, from Germany, Iran, and Spain, were named as finalists for the Peace Prize. A selection of their work appers below. Head to the competition website to view their entire portfolios.
Reto Klar (Germany): Life between home and hell: Refugees in Camp Moria on Lesbos
About the series
I asked refugees to show me their last mobile phone photo from happy days in their home country. I then photographed this photo in the owner's hand. As a counter-image, I took a current photo of the refugees in their current situation in the camp and photographed how they live now.
With the series I wanted to show that the refugees had a life before they fled and that they are human beings like us. I hope that with this photo series I can give them back a little dignity.

Antonio Aragon Renuncio (Spain): I Wanna Be Messi

About the series
Playing football is not a privilege, it is a right. According to the Convention on the Rights of the Child, playing football is a universal language for millions of people around the world, regardless of their nationality, language or religion.
In Togo, there is a centre for children with disabilities that is particularly concerned with improving their quality of life. In Africa, children with disabilities are at high risk of abuse and neglect. People believe that disabilities are due to divine punishment. These minors (known as "snakes" because they lie on the ground) are considered demons and are drowned in the river in rituals to make the snake disappear.
But for these children at the Don Orione Centre, it's all about football. They are all Messi. Football brings peace to their souls and freedom to their minds.... It is more than a game. Every child dreams of becoming the new star of the "beautiful game", in search of his or her next goal...
Ako Salemi (Iran): Afghanistan: The Colour Awakens

About the series
Afghanistan, with more than three decades of war behind it and well over a million dead, seems to be tentatively embarking on the difficult road to stability. A generation of middle-aged Afghans whose lives have been filled with the bitter taste of insecurity and poverty are hoping for a better future for their children and generations to come.
Afghan women, who for years were shackled under the harsh misogynistic rule of the Taliban, have also taken up their restless struggle for greater freedoms. Thus, Afghanistan remains caught between its proud, distant past, it's much more difficult recent history and the hope for a new future. In recent decades, the country has been tortured and brutalised.
Today, the people are struggling to shake off the dust of the long years of war. Under the first layer of the grey, cold struggle, they strive to see Afghanistan again as it should be: radiant in beautiful colours.
Hamed Sodachi (Iran): Sunrise

About the series
A state of war stands in opposition to existence and non-existence. The struggle for existence makes war romantic. In war, meanings transform in the shadow of non-being, and existence transforms the meaning of nothingness.
Everything breathes differently under the ashes of death.
Motivation for war and motivation for peace. But the strength and peace-loving nature of women, children and men steer war in a different direction.
The sun rises in the morning and sets in the evening, and the seasons are constantly changing against the weariness of those who want violence. They pull everything towards death. But the fresh buds of jasmine are blooming again. I am here. That is why I live.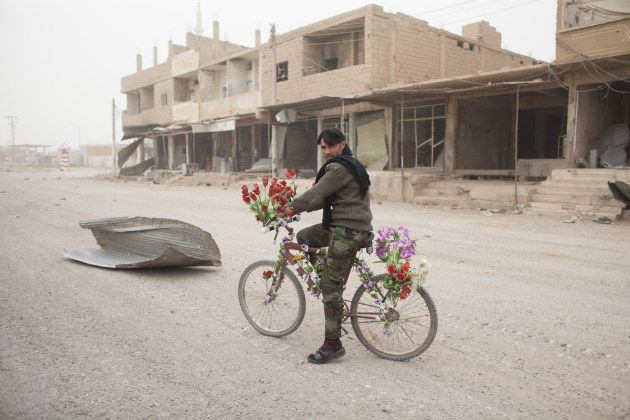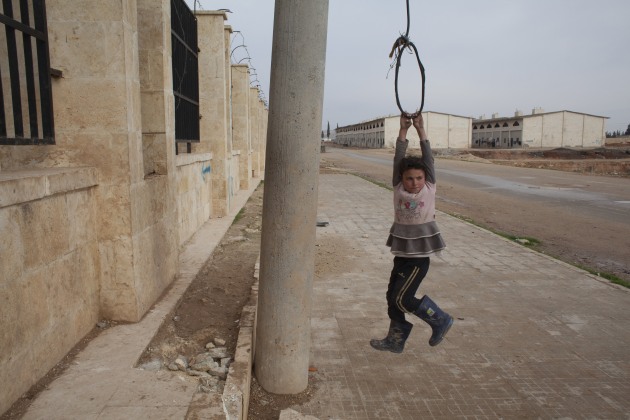 Get more stories like this delivered
free to your inbox. Sign up here.