The Year in Review - Wedding & Portrait
The consensus remains that the market is competitive and the role of social media cannot be ignored; so what trends have emerged over the past year, and what do photographers need to do to ensure their success going forward? There's no definitive answer. Alli Harper spoke with seven leading lights in the industry to get their views.
While some have taken a more generalist approach with their business, others have become more niche in their offerings. However, despite the challenges, there is optimism about the future. This is buoyed by clients' ever-increasing engagement with photography and the ability of photographers to respond in a way that will future-proof their business.
The times they are a changin'
Whether Instagram is good, bad, or here to stay is no longer the relevant question, although it has formed a large part of the conversation over the last 12 months, and will continue to do so into the future. It is a source of inspiration, carrier of trends, platform for photographers, and online album for clients. Photographers continue to ask themselves how they can turn it to their advantage. Melbourne-based wedding and portrait specialist, Nick Ghionis is the director of XSiGHT Photography, based in Australia and in the USA. "It can be a tough brief for a photographer when social media is so influential that some clients are hoping their shoot will be the next Insta-craze and go viral," Ghionis says.
But what you see on social media is not necessarily what was shot on the day. Eric Ronald is a Melbourne-based wedding photographer who won the AIPP 2018 Wedding Album of the Year for the second consecutive year. "Whether you like it or not, a wedding is partly a story about style and taste. It's about the day that the couple want guests to experience. Instagram is only one part of the story that a couple chooses to present to the world. It's also a substantial source of leads," Ronald says.
Competing in a crowded market, where initial contact is online, and fleeting, is a challenge for most photographers. "More people than ever are doing [photography] and the quality and price point are decreasing; that's just the reality," Ronald says. "I don't want to get in the ring with everyone else in a stoush over price-matching and reductions." This year, however, has not been all doom and gloom. It's more challenging, but successful wedding and portrait photographers are finding clients who are prepared to invest in professional photography that will do justice to them, their family, and their day. Now, the general public knows more about photography, recognises good photography, and cares about it more. "I set myself apart by telling powerful, creative stories. I invest myself in the stories and charge accordingly," Ronald says.
Key to success is directing prospective clients to websites, blogs, and magazine features. While getting published in magazines is more difficult than it used to be, online content gives photographers the opportunity to showcase their end-to-end storytelling. "Everyone can have a great Instagram page if they pick the best picture from a range of shoots," Ghionis says. "Trends come and go, but having the right skills is critical. It's so important not to overlook the storytelling and human aspects in favour of the Instagrammable details; you need to do both," Ghionis says.
Generating leads
Renowned and frequently published, husband and wife team, Shari and Mike Vallely are based in Vancouver, Canada, and their business, Shari and Mike, has an international presence. "Technology changes so fast you need to be able to isolate trends from fundamental shifts in the industry. You can buck it, or get on board and make it work for your business," Mike Vallely says.
Shari and Mike made a conscious decision to focus on Instagram, and it bore fruit. "Now that we have a family, people are interested in us and our photography. We share a bit of our life and behind the scenes. People really connect with that and it builds a certain level of trust," Vallely says. "When clients feel that they know us as people, we can take better photos and it's a win-win. Over the last few years, that has been the number one influence."
To niche or not to niche; demonstrating how you add value
In spite of concerns that inexperienced photographers are giving the industry a bad name, some photographers are observing and benefitting from the push back. "People were using their friends to shoot their wedding or relying on guests' smartphone pictures. Now we see clients who are getting advice from these friends saying, 'Don't do it, it's not worth it' and advising them to get a professional photographer," Vallely says.
Jen Huang describes herself as a fiercely dedicated, medium format film photographer with an industrious and detailed creative process. An author and educator, Huang is based in Southern California and shoots weddings and portraits locally and internationally, on film. She describes her work as being 50/50 weddings and portraits. "There is a new generation of clients who have spent most of their lives with images online. In the world of instant gratification, waiting 4-5 weeks for your images is a long time. It either makes it more special, or not worth it to wait," Huang says.
Huang believes there is a growing appreciation for tangible and lasting products as evidenced by the popularity of Instax cameras. Images can be looked at right away, but are special because there is only one copy. She has always provided her clients with albums. "With everything online in our mobile society, there is definitely a return to print," Huang says.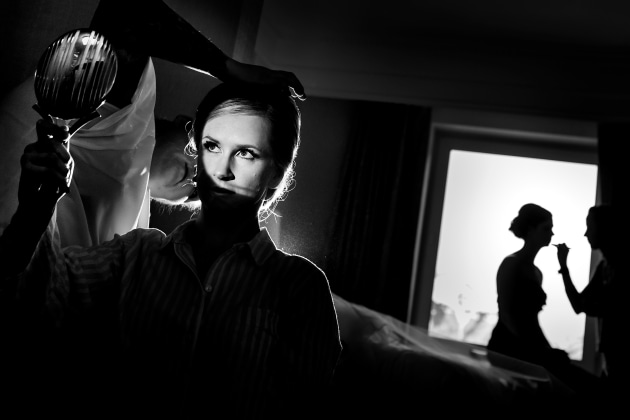 Acknowledging that her experience may be very different from a lot of other photographers because of the nature of her work, Huang observes that her shoots have become more luxe and glamorous. "Around the financial crisis, people stopped having extravagant weddings and focussed on the DIY stuff, weddings in ranches and farmhouses; drinks served out of jam jars. Now weddings and portraiture are getting more extravagant and glamorous again," Huang says.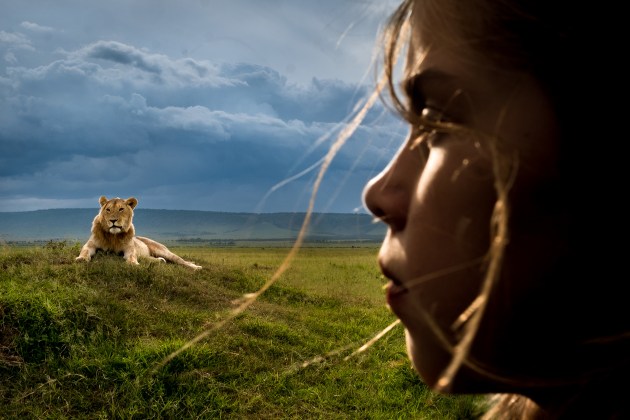 Erika and Lanny Mann from Two Mann Studios in Canada are multi-award winning photographers, particularly well known for their destination weddings, and sell-out workshops around the world. They haven't experienced anything drastically different in the industry, other than the normal ebbs and flows. The main change has been within their own business. Most of their enquiries now come for destination weddings around the world, with much less locally where they no longer have a strong presence. Another significant source of income is their workshops. "I don't think that destination weddings are necessarily an industry trend, but for us it has gained momentum. We didn't set out to be primarily destination wedding photographers, but were open to it," Lanny Mann says.
The Manns continue to work hard to attract and retain clients, but with a conversion rate of about 3%; that's the equivalent of 500 to 600 enquiries per year for 15 weddings. Currently, their prime focus is SEO (search engine optimisation). "People need to be able to find us, our website, and our blog. Being famous photographers within the industry internationally doesn't mean that we are a household name for non-photographers. There is a misconception that if you are well known within the photography world that you are successful. However, you can be very well known and not commercially successful, and vice versa," Mann says.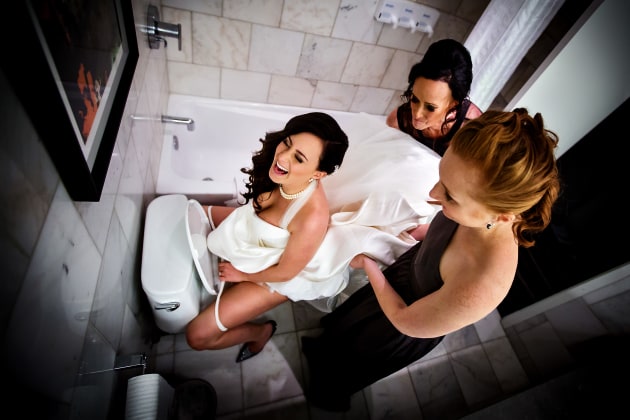 Clients will not always go for the most affordable option. When work resonates with them, they will make the investment. "Our clients aren't all über-rich with big budget weddings, but they really value photography as much as, or above, everything else. Photography could be more than 50% of a couples' budget. It's not a case of 'money is no object', but a big decision and investment for them", according to Mann.
Trends and the client experience
Vallely observes that there is a move from traditional wedding photography to a day that feels real and describes the couple well, rather than them meeting expectations. "It's no longer what they think they should do or what their parents and friends want them to do; it's what's right for the couple," he says, "When clients do what is right for them, then it's easier to photograph, and really is the best day of their lives."
This view is echoed by the Manns. "Our approach deviates from a lot of wedding photographers who direct, script, and pose. It's not a photo shoot, it's their wedding. We show what we value – real moments and relationships. Of course we do all the standard images of centrepieces, family portraits, and details, but we don't show that to the world. What we show is the story. Those images are the ones that people connect with because it reminds them of what was actually happening. We go out of our way not to intervene or direct because that can spoil things by clients ending up looking to us for direction.
Danelle Bohane is a New Zealand-based wedding photographer who values capturing the moment of connection between couples and loved ones over everything else. "Trends can manifest themselves in things such as a certain type of image in a certain type of location. But I am not making portraits for show; there is more to it than that. It's about the value of the moment," Bohane says.
Since most of her work comes via word-of-mouth, Bohane sees her most important marketing tool as the end-to-end experience she creates for clients. "Clients need to know that you are trustworthy in the lead up and then they will be even closer to you on the day. Everyone in this day and age is craving a relationship. I believe in kindness, and I really like to be there for my couples. I put them first, giving them what they need, but also going above and beyond. That is really important to create a business of longevity," Bohane says.
WA-based, Steve Wise has been named 2018 AIPP Portrait Photographer of the Year, having previously been awarded the title at state level for both his portraiture and wedding photography in consecutive years. A review of prize-winners across a range of competitions, including the National Photographic Portrait Prize, might suggest a move towards more client commissioned fine art portraits, but there's not much commercial evidence to support this. While Wise does not do fine art portraits commercially, for domestic portraiture, he says that "there's been an increase in awareness of families that they need to have family portraits taken…and by a professional." He's also finding that corporate portrait clients are being more exacting about their images, perhaps due to an increased familiarity with photography and social media.
Same Sex Marriage Act
At the time of the legislation being approved, there was a lot of marketing aimed at same sex couples. It is hard to tell what impact, if any has occurred in the local marketplace. "A big change is same sex couples being allowed to marry in Australia. I have only shot two same sex weddings since it became legal. I didn't target that market; they just got in touch with me because they like my work," Ronald says. The issue of representation of same sex couples in bridal publications is currently topical, and at the time of publication White Magazine was being questioned over its failure to feature same sex couples. White Magazine were contacted, but declined to comment.  "In terms of representation of different races and religions, I still don't think that we have racial and cultural equality in bridal publications. They do not accurately reflect who is getting married in Australia," Ronald says. "Most magazines pay lip service, but don't really have a diverse representation. In the case of same sex couples, it's really obvious when they are not being included. Of course, all magazines have editorial rights, but they should articulate their philosophy and stance on the matter," Ronald says".
Albums – inclusion or add on?
There has been a push within the industry to prioritise prints and albums and to recalibrate peoples' mindsets away from digital. Huang believes couples want their wedding images to receive special attention, and always provides an album. "It separates it from their Instagram shots and showcases it in a place of honour," she says.
However, it doesn't always follow that clients who are paying a premium will also value or buy an album. Many people want digital files that they can incorporate into their lives. Even if they have a large budget, they are not necessarily going to prioritise an album if it's not important to them.
Erika and Lanny Mann have tried both approaches. "In the past, we found that it seemed to diminish a client's happy, five star experience by talking to them about an additional spend at the end," Lanny Mann says. "We are currently including albums for all clients. They are investing in a premium product and an album should come standard. In this way, clients who really value it can upgrade [to more pages], but we don't have to try and convince them of the value. They see it when they receive the album," he says.
Shari and Mike recognise that album sales have always fluctuated. "I feel that we are currently on the rise and in a good place. Now that digital photography is so prevalent and people are taking their own photos more and using iPhones, I think that they have more of an interest and investment in photography. They want it to be special and last," Vallely says.
Over the past year, Ronald found that demand for albums remained constant, but he believes demand will decrease. As people become more familiar with making photo books, couples may opt to do their own albums. "As powerful software for designing albums becomes more accessible, websites like Artifact Uprising now mean that tech-savvy couples can get professional results by doing it themselves," says Ronald. The challenge, and the solution, is to provide a conceptually based album design. "My Kenya album, that recently won Album of the Year at APPA, had a zebra cover. You need to offer something that is different. For me, that is through unique designs and considered storytelling," Ronald says.
Define success, stay creative
Bohane believes the definition of success differs for individuals. "I am fortunate to have done destination weddings, and it's flattering. Some people think that you can't be really successful unless that's the sort of thing you do. I think it can be an equal achievement to manage a business and a family, and to shoot locally," Bohane says.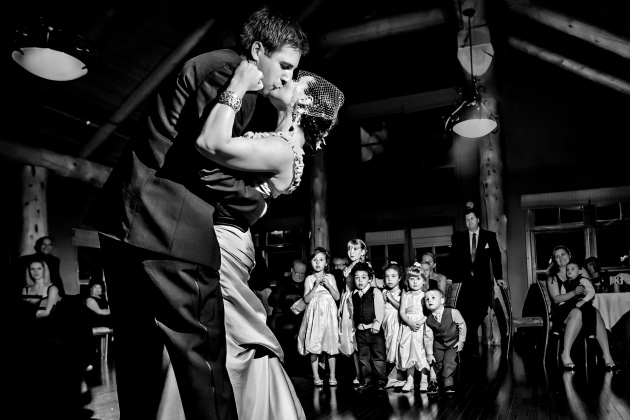 Looking back over the past year, there is a unanimous verdict that being a wedding or portrait photographer is not getting any easier. Some have responded by establishing a niche, others have diversified. Concerns about a flooded market remain, but there is quiet optimism about a shift in clients' mindsets. Many clients now recognise and want good photography, and images that will last. Social media remains a big influence, and photographers' interaction with it is evolving. Some are doing it really well, but for others it's still on the 'to-do' list.
Even when things are difficult, the solution is the same. Identify what you do best and concentrate on a few things at a time. No one has a crystal ball, but the consensus for success seems to be to distinguish yourself from others, hold true to your value, and, above all, roll with the changes.
Contacts
| | |
| --- | --- |
| Danelle Bohane  | |
| Nick Ghionis    | |
| Jen Huang   | |
| Two Mann Studios | |
| Eric Ronald | |
| Mike Vallely | |
| Steve Wise | |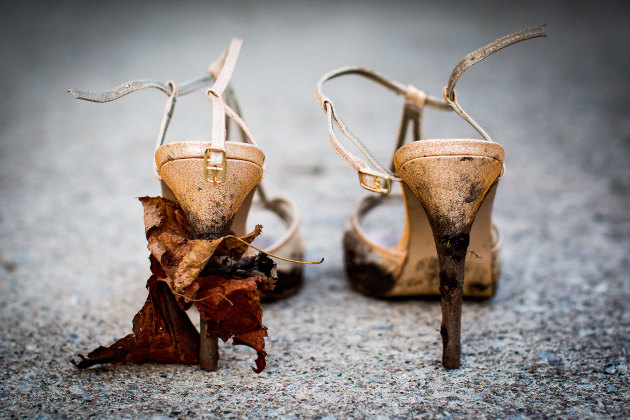 Get more stories like this delivered
free to your inbox. Sign up here.