The Year in Review - Editorial in 2016
It's been a tumultuous year. Spanning the refugee crisis to Trump, Brexit, climate change, and terrorism, the world's photojournalists and editorial photographers have produced insightful and meaningful visual stories. But while the Western World's media giants embraced new technology at unprecedented rates, some skeletons from photography's closet dared to emerge. Sam Edmonds spoke with some of the industry's best to find out why.
Photojournalism in 2016 could perhaps be summed up by one image made this year. The dazed expression of 5-year-old Omran Daqneesh sitting in the back of an ambulance after an airstrike in Aleppo, Syria stands at once as a symbol of our growing inurement to war, but the images of the boy that captured hearts around the world also re-validated the power of the photograph in what seems like a sea of conflict images. Equally significant to the photographic ethos was World Press Photo's inaugural State of News Photography report that revealed a swath of discrepancies in ethical practice along with several issues of underrepresentation.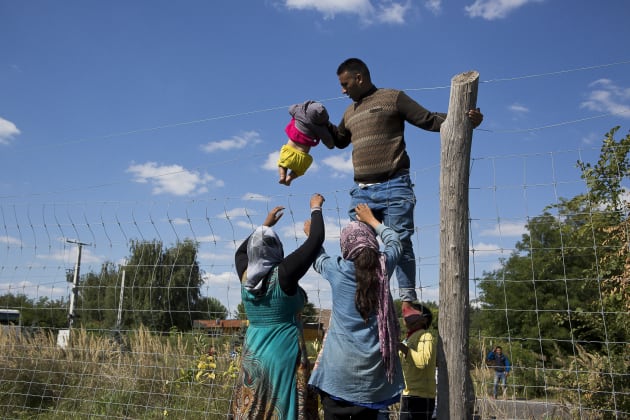 The launch of Instagram Stories and its swift addition to the news media's quiver of dissemination methods saw a new paradigm for real-time storytelling. And the revelations that one of photography's most established figures had purposely defied his audience brought to light a painfully age-old debate about truth and objectivity. What ties these episodes together and what would prove to be the theme for our industry in 2016 is that photojournalism seems to be taking a good, hard look in the mirror. Or perhaps is in need of one. While the face of Omran Daqneesh reflected the importance of photographs in personalising world events, the boy's gaze served as a brief reprieve for a discipline struggling to keep up with its own ideals. And in Omran's confusion, photography caught a glimpse of its bewildered self.
Adversity in diversity
Setting the scene for 2016's photojournalism industry was World Press Photo's inaugural State of News Photography report. Published in December 2015 and quizzing a field of 1,556 photographers from over 100 countries who entered the 2015 World Press Photo contest, the 76-page report outlined a startling array of statistics revealed by Oxford University's Reuters Institute for the Study of Journalism. Among the facts and figures, the respondents revealed that more than two thirds of professional photojournalists have tertiary educations, an overwhelming majority of photojournalists have been affected by unauthorised use of images, 52% of news photographers stage photographs at least "sometimes", and that a quarter alter the contents of their images at a similar frequency.
For documentary photographer, lecturer, and contributor to TIME magazine's Lightbox column, Anastasia Taylor-Lind, the most perturbing of the revelations is the dominance of men in contemporary news photography, with 85% of the survey's participants being male. According to Taylor-Lind, this represents a long-standing and presently unaddressed issue of underrepresentation in the photography world – a matter that concerns not only women, but also a lack of racial diversity and an almost non-presence of LGBTQ practitioners. "If you look at the statistics, you would hardly believe that it's 2016," she says. "The question really is… are photographers cognisant of this? And I find time and time again when I speak to photographers about the issue of underrepresentation in photography, people deny that there's a problem."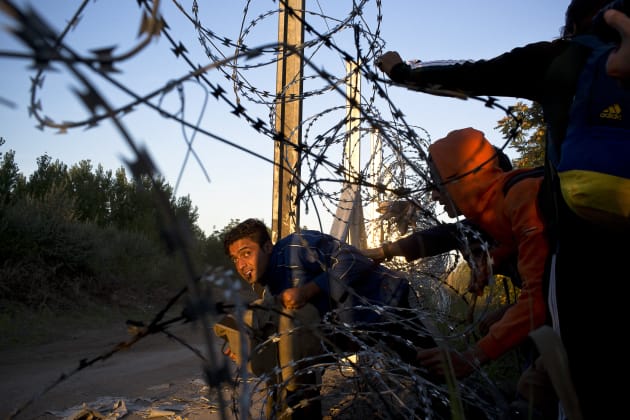 As Taylor-Lind further submits, the problem lies not simply with a need for inclusivity, but that as visual historians, the viewpoints of a vast array of ethnically and sexually diverse individuals serves as the basis for truly accurate reporting on global events. "Geographical diversity is a huge issue," she says. "The majority of stories being told in the international Western media, regardless of where they are reporting on, are stories being told by white, heterosexual, middle-aged men from the richest countries in the world. So, the argument for having more diversity is not to help some poor photographer in some African country or to make it cheaper for a picture editor – the reason we need to encourage more diversity in photography is that it will make our industry stronger."
While the need for diversity among storytellers seems axiomatic to the notion of true documentary, 2016 has seemingly witnessed similar calls for diversity in storytelling methodology after Spanish photographer, Daniel Ochoa de Olza's images of Parisian attack victims were withdrawn from atop the World Press podium by his agency, Associated Press. By re-capturing physical photographs laid out by victims' families and friends, now adorned with rain droplets from their exposure to the elements, de Olza's work brilliantly altered current photographic vernacular by reinterpreting the flow of information from victim to audience. But while AP's reason for their withdrawal of the photographs still seems unclear, Taylor-Lind says this is symptomatic of the industry's inability to accept non-traditional photojournalistic methods.
Using postcards sent to an audience all over the world, Taylor-Lind's current long-term body of work, Welcome to Donetsk, is exemplary of a new approach to visual dissemination. "Increasingly, our job as photographers will change," she says. "It is not only to create pictures, but also to curate pictures and to verify them. I'm using others' photographs in my work now, and there are many examples of photographers who are curating photographs. But, we still need to change professional photojournalism because what those photographers are curating will be a reflection of who they are, what they know, and where their interests lie."
The nature of war
Another major difficulty posed by covering global events today is the nature of war and conflict itself. American photojournalist, filmmaker, speaker, and educator, Ed Kashi says that modern warring factions or terrorist groups such as ISIS prefer to control their media image, and conflicts they are involved in are difficult to cover. "With the increased dangers of covering asymmetrical warfare and modem terrorism, journalists now cannot bear witness to the same extent as in the past," he says. "The risks come from many directions today, muffling in-depth coverage. Terrorist groups like ISIS do not need outside coverage and can use social media to tell their story, or at least the narrative they desire to be seen."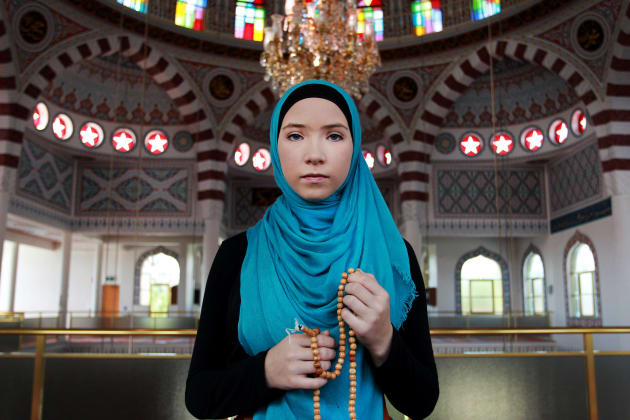 Sydney-based documentary and portrait photographer, Lisa Maree Williams agrees that the value of any story has to be balanced against the safety of the photographer. The imprisonment in Egypt from 2013-15 of Australian journalist Peter Greste and his colleagues raised awareness in Australia about the dangers of covering news in conflict zones. "Evaluating any potential risks to your personal safety and those who work with you before taking on assignments is crucial, and I guess this is measured against the worthiness of the story," says Williams. "In my experience, situations can change dramatically, particularly during protests and emotionally charged events. Your intuition is your best friend."
Changing with the Times
Although Taylor-Lind's concern for underrepresentation of both photographers and photographic technique is clear, for arguably the world's largest disseminator of photo essays and classical reportage, the more traditional techniques remain tried and true. And as Taylor-Lind describes the cliché of "shining a light on dark corners of the world" as "archaic", The New York Times Senior Photo Editor, Craig Allen says that to shine a light is "what they have always done, and that isn't changing any time soon."
Pointing to a string of photographic successes this year, including coverage of conflict in the Middle East, climate change, and malaria in Venezuela, Allen argues for The Times' unparalleled photographic quality, but amongst the cohort refers to Australian photojournalist, Adam Ferguson's coverage of Brexit as a particularly good example. Ferguson's black-and-white street scenes of everyday voters cast in dark shadows and vibrant compositions seemingly brought a political issue to a new audience with photographs that made a complex matter much more digestible. "Brexit was a very non-visual story that we knew was going to be tough to illustrate. That's why we commissioned Adam to do a photo essay that would run on the day of the vote," says Allen. "We asked Adam to commit a fairly significant amount of time to the project and to really think about which areas would have pro-Brexit voters, so we could show what those places look like. In the end, it worked very well, and we were one of the only news organisations who had a visually compelling story to present on June 23. I see it as one very good example of contemporary journalism."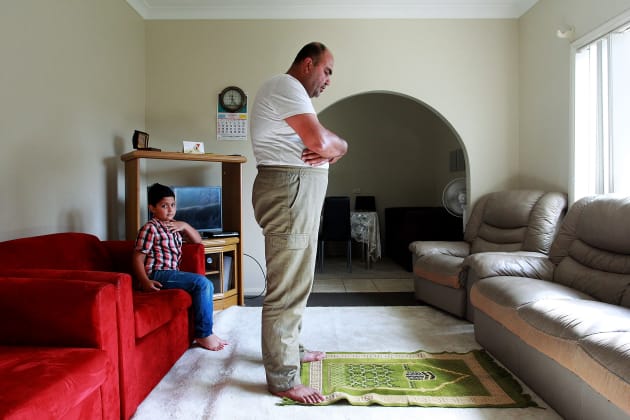 Of equal importance to The Times, and to the world this year, was the image of 5-year-old Omran Daqneesh, bright-eyed and bewildered in the back of a Syrian ambulance. After flooding social media and bringing news anchors to tears on live TV, the footage certainly seemed to "shine a light", but according to the Allen, among the galaxy of images depicting child victims of war, (including Tyler Hicks' infamous image from 2015), the image of Omran speaks the most to the nature of our industry as heartstrings around the world were pulled, but the gruesome realities of conflict were omitted. "It's heart-wrenching, but not graphic," he says. "Graphic photos don't go viral, and most people have an extremely limited appetite for the true realities of war. If Omran were dead, this photo would not have been shared the world over. I think the photo says more about the audience and the nature of viral photos that it does about photojournalism."
Threatening in-depth reporting today is the widespread cutback of full-time photojournalist staff at major media outlets, of which the mid-year cuts to staff in Sydney and Melbourne were only the latest in a global trend. "The consequences of reduced staffing at major media organisations has resulted in fewer local beat journalists to cover local politics and hold powerful institutions accountable," says Kashi. "It has also reduced the number of foreign bureaus and reporters." And Kashi says that the effect of all this is an increased reliance on citizen journalism. "Citizen journalism can be powerful and useful, but can also lead to misinformation and a lack of context to the reporting," he says. "This has come about just as social media has exploded, which allows political demagogues to command too much attention and far too little scrutiny."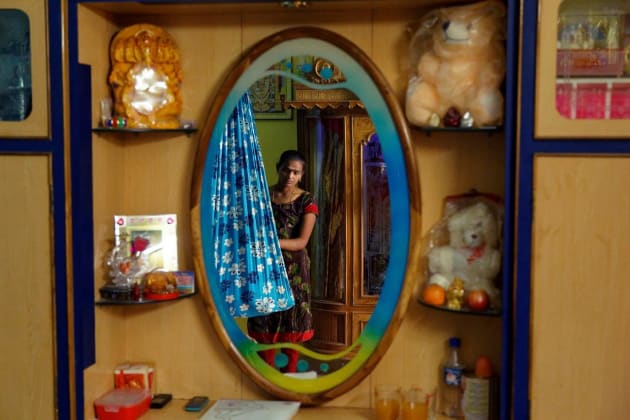 What's the story?
But as The New York Times continues as the flagship of contemporary reportage, while a fleet of smaller outlets have hastily added any and all new technologies to their arsenal of dissemination methods, as Allen recognises, "We've embraced emerging technology as quickly as we can, but a ship as large as The Times doesn't turn on a dime." Referring to the quick uptake of Instagram Stories by media big guns like TIME magazine and their coverage of immigrant vessels by Lynsey Addario, Allen admits that while his publication has maintained a robust presence on Instagram, Facebook and Twitter this year, the ephemeral nature of Instagram Stories has so far been a deterrent for The Times. "We've delved into Virtual Reality, Facebook Live and 360 video this year, but Instagram Stories are perishable, and since they disappear after a day, at the moment, we have decided not to use this feature just yet."
This concern for the quick and easy consumption of photographs is shared by Canadian/Australian photojournalist, David Maurice Smith, citing the inability of such concise communications to facilitate any real reflection. And with Instagram's change to its algorithms this year, photographers have a right to be concerned that their images are now subordinate to more ulterior motives. "I am questioning the 'next big thing' conversation around new social media like Snapchat and Instagram Stories. Now with the changes to algorithms, we are seeing it emerge as simply another tool owned by a large company to generate cash for shareholders," says Smith. "I still use it and enjoy it, but, to be honest, I put very little 'real' value on social media. It is a necessary evil. It is changing the way we look at work… fast and brief visual encounters versus slow and reflective, as with print. As a visual storyteller, this is something I struggle to appreciate."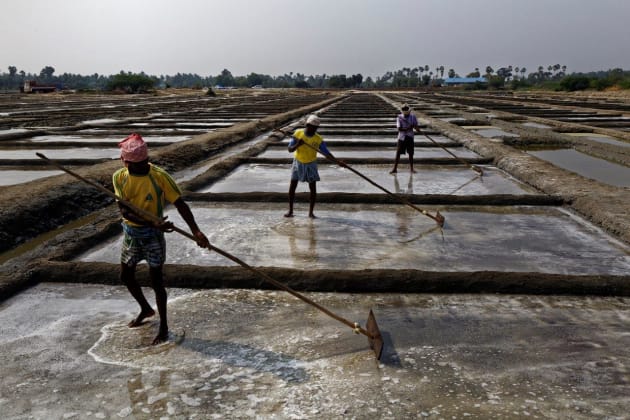 The downturn in the traditional news outlets and loss of full-time photography and journalism staff concerns Williams. "People consume news in so many different ways today. This has placed a lot of pressure on traditional models and will continue to do so as the industry evolves," she says. One concern is the loss of training and pathways into the industry once provided by the major media outlets. "I've been freelancing for over 10 years and like many of my colleagues I made my start in the industry by coming through the newspaper cadet system," Williams says. "In the long term I can see that staff reductions will erode this kind of training for future photojournalists." This trend is also something that concerns Kashi dues to the media's role in a functioning democracy and he notes that the media as part of the democratic institutions is under strain due to all the cutbacks.
On the horizon
For Antipodeans like David Maurice Smith, the changes Instagram in 2016 has certainly been a blip on the radar, but while a number of Australian names are continuing to make it big on the world stage, back home, the scene has been bleaker. "Australian editorial photography has had a rough year – essentially there are really no publications commissioning stories and giving actual photographic assignments anymore," says Smith. "The publications are firing people, not hiring, and in order to work for them you have to be willing to work on the cheap. There has been a veritable bloodbath with Google and Facebook sucking up advertising dollars at insane rates, leaving publications with a very difficult road ahead when it comes to funding."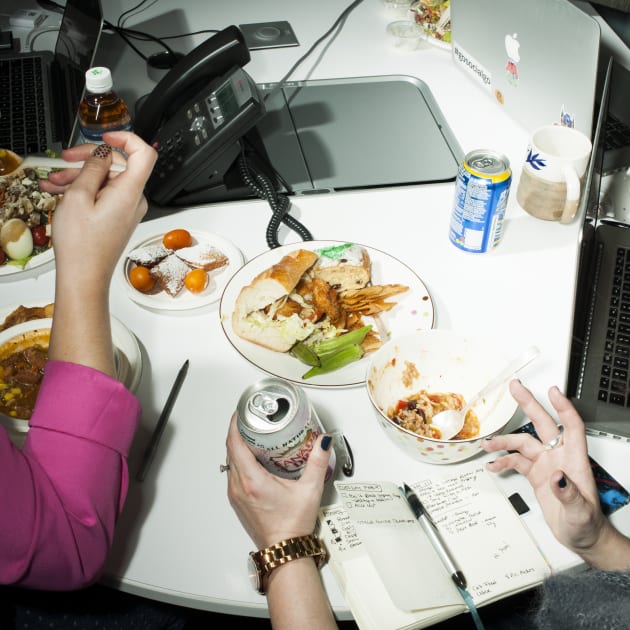 However, there is light at the end of the tunnel. August of 2016 saw the addition of three new members to one of Australia's foremost photography collectives – Oculi. Adding the emerging talents of John Feely, Alana Holmberg, and Matthew Abbott to their current collection of well-established practitioners, Smith says that "while all different, the three of them are all working in different realms which do not rely on the editorial market for supporting their practice." But whether these new recruits from Australia's next wave of professional photographers come to rely on the editorial market or not, it would seem that Oculi's upgrades represent a continuing bond to what keeps editorial photography and photojournalism alive.
It's also something that uber-successful editorial photographer Brian Finke says is at the heart of his work. Shooting this year for publications including National Geographic, The New York Times Magazine and Condé Nast, the New York-based practitioner points to the core of photographic ideals as the source of his success and adds that a strong photographic voice is ultimately what editors will respond to. "I believe in a photographer building their own visual style and feeling confident about that," he says. "Subject matter-wise, I think it's about photographing whatever someone is really interested or drawn to, and editors always respond to seeing a photographer being really passionate about something and taking their own time to work on it."
Evidently, 2016 has seen a rocky road for editorial photography and photojournalism, and to some extent, the turmoil seen in global events this year has been somewhat reflected in the reportage industry's handling of these affairs. But while underrepresented photographers are struggling among a sea of Instagram Stories, the industry's leviathans are still proving the power of imagery in influencing perception. On our home shores, the tradition of aesthetic and delicate storytelling marches on with new recruits proving that Australian photography has both its head and its heart in the right place.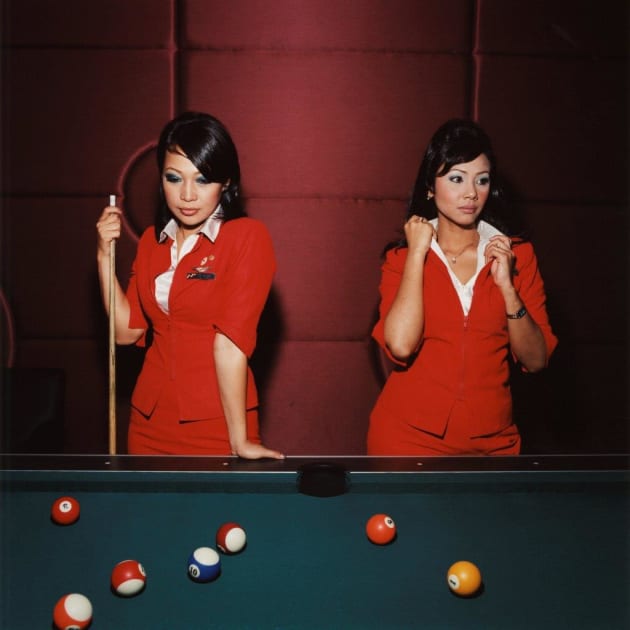 Contacts