The Year in Review - Advertising in 2016
In 2016, identifying dominant trends has proven challenging, as shifts in style or markets can be subtle and may only become apparent over a longer period of time. Additionally, there is not universal agreement amongst industry observers regarding what, if anything, has changed in the world of advertising photography over the last 12 month.
Searching for a style
The trend in style, noted in 2015, that embraces a more 'authentic' type of image for advertising campaigns shows no signs of abating. Scott Dettrick, a senior creative at The Monkeys agency, in Sydney, explains this style in terms of the number of images consumers are exposed to on social media. "The average person now sees so many images every day," he says. "If an image feels fake, it tends to get rejected. People like to feel the image depicts a real experience."
San Francisco-based photographer Leigh Beisch agrees. "What I'm seeing in the US market is that it's about photography looking more authentic," she says. Beisch says that some of the images used in food advertising are inspired by blogger or editorial photos. "The commercial world is picking up on these editorial trends," says Beisch. "The requirement is to impart a sense that the photograph is of reality, which is being shared with the customer, rather than an image staged by a group of people dreaming up a sell."
UK-based photographer Jason Hindley, who has been named as one of Luerzer's Archive 200 Best Advertising Photographers Worldwide for the past five consecutive years, has also noticed the ongoing requirement to impart a sense of real life into advertising images. "I have definitely noticed a shift in the style of photography used in advertising from the perfect ideal to the more realistic, with quirky imperfections," he says. "It could be in the styling and in the lighting, in that the props may not be placed perfectly, or there may be a few flares and refractions which may previously have been considered distracting or flawed." The point of this is to add interest and beauty to the images, instead of everything looking too perfect. "People are looking for more realism and character in advertising photography," Hindley says.
Authenticity is not the only quality that advertisers are looking for in terms of style. In his interview for last year's review, Tim Tadder mentioned that in 2016 he expected a partial shift away from the 'hipster' vibe to more complex, technical productions. And that has happened, in circumstances where it suits the market and the product.
Enter Bentley – a brand owned by automobile giant, Volkswagen. When you're marketing cars that cost a million dollars, the advertising needs to be something special. The last-century Holden Sunbird campaign featuring a dude in a turtleneck sweater and tweed jacket probably won't cut it these days.
One approach is the use of gigapixel photography – a technology now coming into its own as a demonstration of technical skill and a fresh way to generate a 'wow' factor. According to Bentley, who commissioned a gigapixel image for their "Be Extraordinary" campaign, the 53 billion pixel image they ended up with would be 104 metres long if it was somehow printed out. UK-based photographer and director, Simon Stock and his team used three Nikon D810 cameras mounted on robotic heads to capture the 700 images that were used to create the final, single image.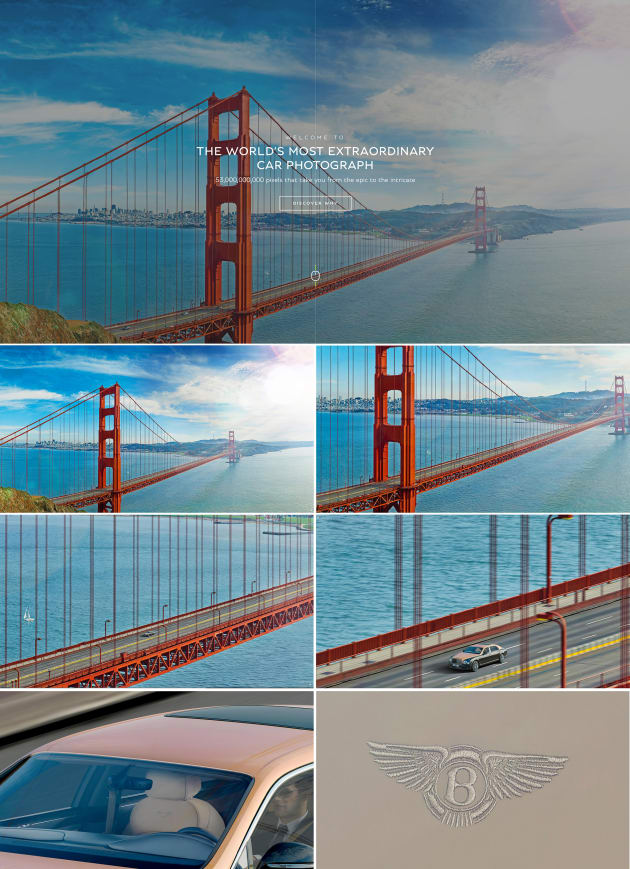 The time needed to capture the images for gigapixel and process the resulting immense files keeps the gigapixel technique, for now, in a fairly serious, though attainable technical realm. The Bentley gigapixel image was so large that it took up to two hours to open, and an hour to save, during editing. The robotic heads and editing tools used for these images are developing rapidly and we can expect to see more of this work feature in advertising to provide the 'cut through' which is so desired.
Stock, whose past work for BMW was included in both the D&AD Annual and Luerzer's Archive Best Car Ads 2000-2010, likes to use new techniques and try new things – partly through creative impulse, but also as a way to showcase his advertising photography skills. "You've got to keep coming up with new ways of shooting," says Stock. "Importantly, you need to keep fresh, and remind people you are still there. And give your agents a reason to show your latest work."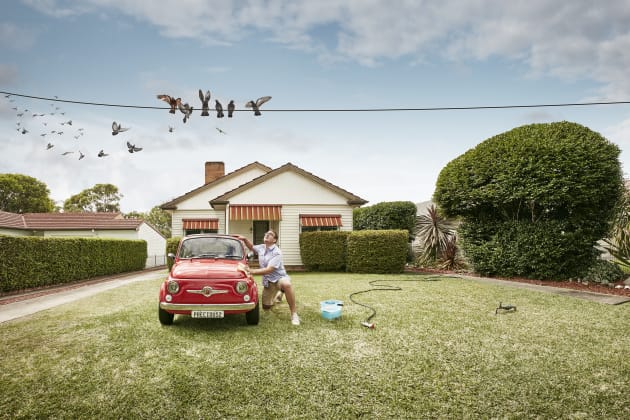 Market shifts and consequences
In terms of the market for advertising photography, there is no single universal view on how strong, or otherwise, it is. Veteran advertising photographer, Sean Izzard believes that little has changed in the market over the last year, and he is maintaining his and he is continuing on as before. "I see opportunities every day in new relationships that I make," he says.
In the UK however, Simon Stock has definitely noted a shift. "Things have changed, and we're expected to shoot a lot more," he says. "In part, this is because so many library images are used." But Stock maintains that this trend is not necessarily negative. "One advantage of this [use of library images] is it forces you to go and shoot something new all the time," he says. "Shooting for yourself can be lucrative, if you do it right."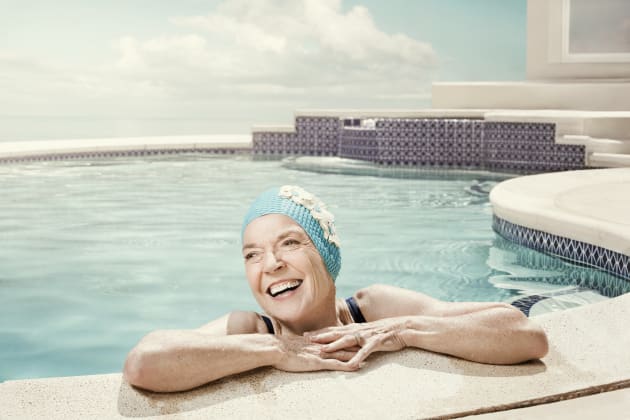 US advertising specialist, Chris Crisman embraces the stock libraries too. "We do not shy away from libraries. We welcome them, and understand their value to clients. If you want to make the most of the production, it is in your best interest to cover the campaign, and library images, as the shoots are a large cost to arrange."
Hindley identifies the requirement for photographers to shoot for multiple applications, as well as video, as one of the characteristics now embedded into the market. "Social media and the Internet's rise in importance as an advertising medium means that photographers are expected to produce many different formats, from the standard six sheet to the super-wide web banners," he says. "In order to thrive in today's climate, photographers need to be flexible and versatile."
Chris Crisman agrees. "Sometimes clients look to us as a primary creative. Other times we are just expected to deliver our look within their parameters."
Regarding the shooting of video, or motion, Dettrick suggests that this relatively recent development does allow an additional eye-catching technique. "We see a lot of photographers doing motion, as well as images, for Facebook and Instagram," he says. "Specifically, there is a lot of interest in cinemagraphs as advertising imagery as it really draws the eye in. Cinemagraphs seemed to rise up about five or six years ago and then went quiet for a while," he says. "Instagram seems to have brought them back to the fore."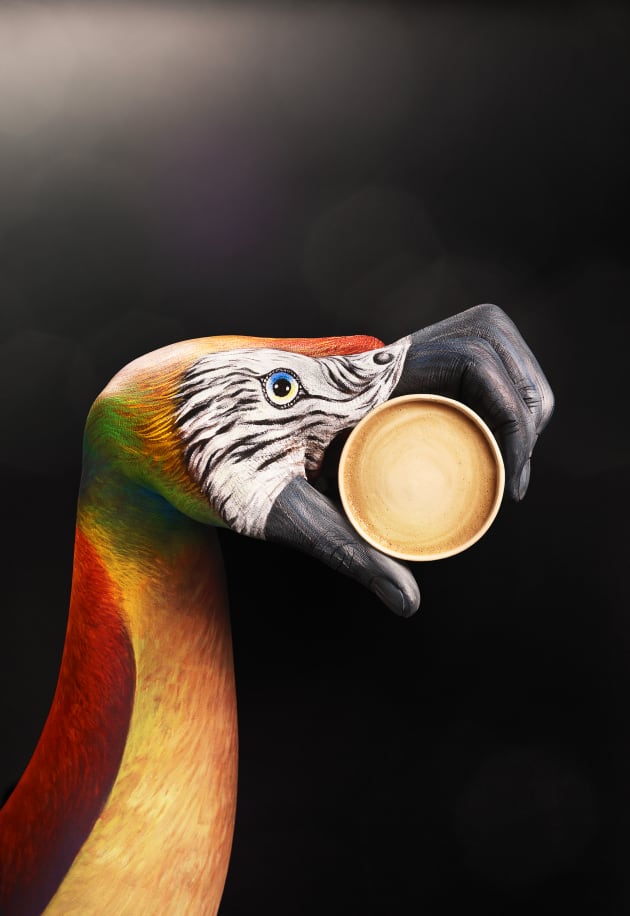 The medium devalued?
Hindley suggests that there is a negative side to the widespread use of the Internet in that it has helped create the perception that images are easily and cheaply available. "The greatest opportunity and the greatest threat in advertising photography, in my opinion, is in fact the same thing," he says. "The digital revolution and the familiarity with photography that it brought with it is a threat to professional advertising photographers. It really is a double-edged sword."
The downside of reduced costs and greater speed offered by digital is a loss of respect for the photographic medium. "The view of photography as something easy and instant is dangerous for professional photographers," Hindley says. "We are now expected to produce more in less time. I try to get as much as possible in camera, and sometimes find myself having to explain to a client that you can't just fix everything in Photoshop."
Crisman says that there can also be issues with the use of images by multiple creative agencies. "We are seeing many cases where a job initiates and then multiple 'sister' agencies tag along for content creation," he says. "Any conflicts that those agencies may have often come to a head on our production, and this can be stressful."
Dettrick acknowledges that the client view of photography costs may differ from the real situation, creating a perception management problem. "This is a weird in between time," he says. "There is a high demand for images, but also the perception that a social media campaign should be cheap. However, the campaigns need high quality images to be noticed amongst all the other images out there, and to cut through all the white noise."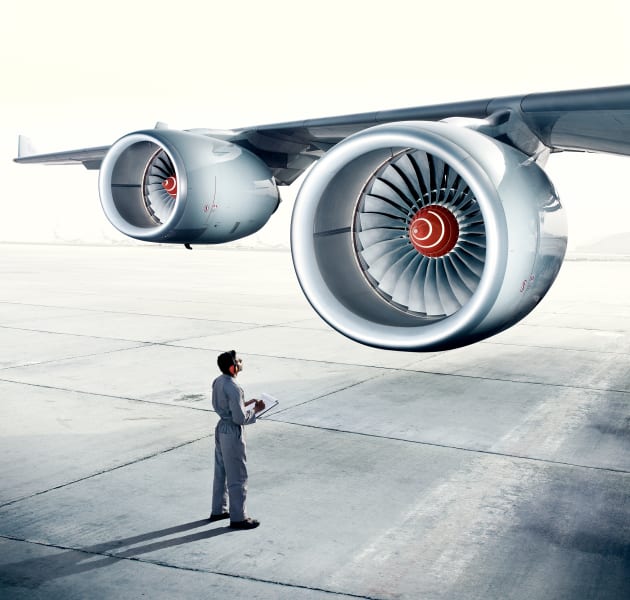 A balanced outlook
The industry outlook for the near future appears finely balanced, with the opportunities offered by digital on one side and the expectation that producing images for advertising is easy and should be cheap. Hindley says that the current environment offers great opportunities for new photographers. "Before the digital revolution, it was a much bigger financial investment to become a photographer. A professional camera and lighting equipment, film and processing were all expensive, and printing portfolios was not cheap either," he says. "Now, you can take some shots on a digital camera and put up a folio online. I think it's great for young photographers trying to break into advertising today."
Interestingly, Hindley has found that while the first port of call for art buyers and art producers is the photographer's website, he still gets great value out of physical portfolios and maintaining client relationships. "Knocking on doors, booking appointments, and having your portfolios seen is still just as important as what's on the web," he says.
For Beisch, the outlook for the near future includes being able to act as a trusted creative advisor to the client. She believes that part of the expertise the professional photographer brings to the advertising industry is being across the latest trends and techniques. "Staying on top of the trends is complex. It's hard to imagine anyone other than a seasoned pro doing that," she says. "The advertising shoot is not just about lighting, it's about the directing, the styling of the whole image, and the photographer's vision," she says.
As far as style is concerned, Hindley sees the current trend for realism continuing. "The days of over-retouched, overly perfect images that could even be mistaken for CGI are definitely over," he says. "I have just been commissioned to shoot a campaign for a multinational cafe chain and I was specifically asked to keep some imperfections in the photos, like scratches on the table surfaces and reflections in the latte glass." Artistically, Hindley does not have a problem with this. "I have always been interested in capturing the beauty in the mundane and the imperfect. I love photographing snippets of life and scenes that look like I just stumbled upon them, when in reality I had spent hours recreating the light and photographing it."

Keeping the ship steady
2016 seems to have been a year in which the Internet and technology offered new ways to play with spectacular images, such as the gigapixel shot, but also reinforced a yearning for authentic lifestyle images. Client service, of course, rules the proverbial roost and no technology is likely to change that in the near future. "You must have a great product," says Izzard, "backed up with service that goes above and beyond." The digital world certainly offers the opportunity to new players to get their work out there, but with ongoing tight budgets, there is no doubt that established professionals are still in the best position to demonstrate value and sell a product.
Crisman sums up the current situation by describing an ongoing need to cut costs and get the best value from assignments performed. "We are always looking for new solutions to be more efficient," he says. "This year we have been focused on trying to be as present as possible with the current clients and projects, and less concerned with the shotgun marketing approach. I think that agencies are looking to find real partners that help them shine at every level, and we want to be as strong as possible for them."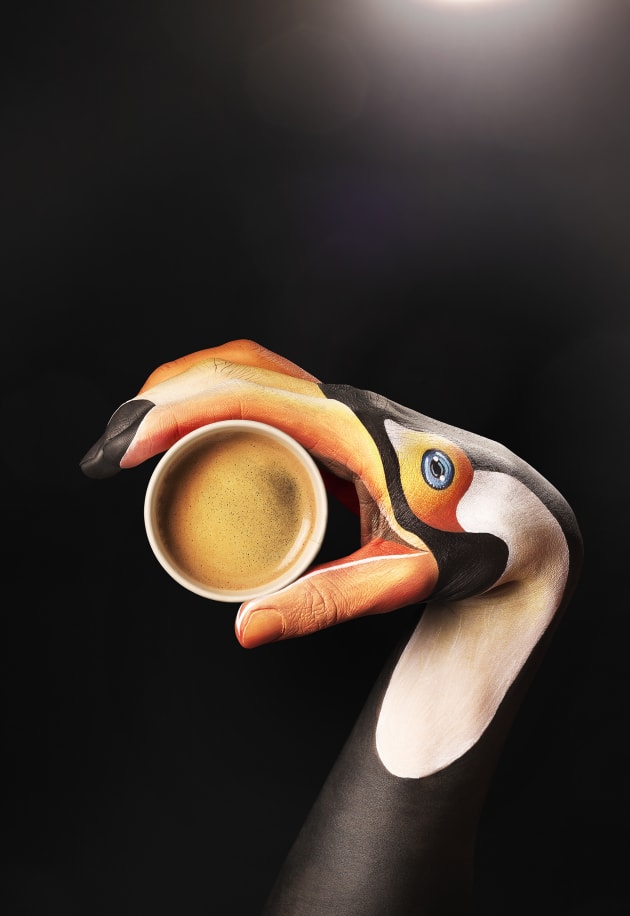 Contacts