The Passion Project
Making a living as a photographer can be a tough grind. Between clients, meetings, shooting, and all that never-ending admin, one can almost lose sight of why they became a professional photographer in the first place. But that's where personal work comes in. Christopher Quyen explores the reasons why working photographers should invest in a passion project.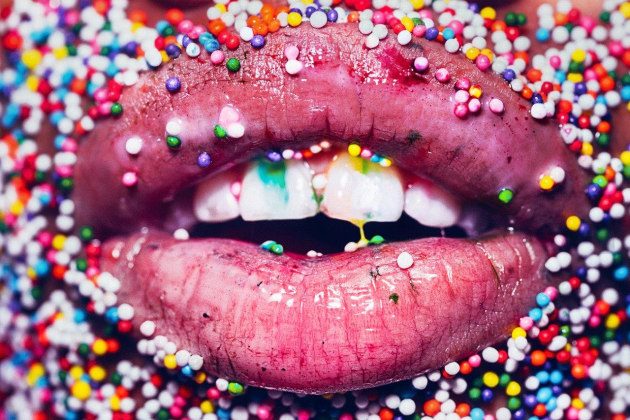 Every working photographer has a back-story of how they came to want to create images. It might have started with either their first camera, the joy of watching a Polaroid develop, or a passion they got from their parents. From that point forward, the passion only grows with each project pursued and, for those who stick it out, that passion can lead to a rewarding profession – both creatively and financially. And while many view the life of a professional photographer romantically through rose-coloured glasses, the reality is that it is a job, and the rent has to be paid. All the time spent catering to the needs of clients, meetings, marketing, shooting, and hours in front of the computer can make one lose sight of the passion that was the initial spark that led to the decision to become a professional. And this can definitely increase the chances of a burn-out.
Still one of the best ways to stave off a burn-out is to feed and nurture your creativity with personal work, and a passion project that you can fully immerse yourself in is just the thing. But what's the point? You already have enough work as it is. Of what benefit is a passion project? Advertising and fine art photographer, Simon Harsent believes that personal work is your point of difference in the industry. "There are a lot of photographers who can do the job, and clients want to see how you see the world, and how you can give them something different," he says. Photographers who have pursued notable passion projects have also seen their careers unfold differently as they find new pathways and clients who share their passion. And even in the chaos of managing your photography business, such projects are certainly worth investing in.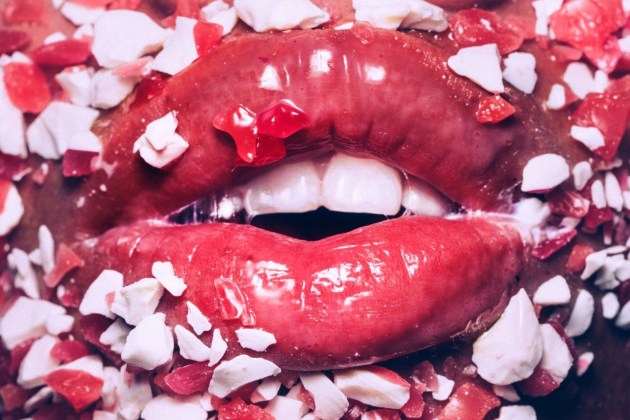 New perspectives
After years of creating images, it is easy to settle into one style, or a particular way of shooting. Starting a passion project gives your photography an entirely new perspective, giving you the opportunity to experiment with new styles, lighting, and subjects. They enable photographers to grow creatively. For Miami-based conceptual photographer, Jason Bassett, his passion project, Tulips, changed his perspective towards portraiture. "In my opinion, I was photographing portraits in a boring way. I wasn't giving the universe anything to question. With Tulips, I wanted people to attempt to internalise what they were seeing. I wanted them to ask themselves: 'Is this new? Why is this making me feel this way? Have I ever felt this way about lips before?'" says Bassett. And so, what started as a personal project to manoeuvre himself out of depression has now become an ongoing life's work.
Working on a passion project can help you address and conquer weaknesses, as well as help take your skill set in an entirely new direction. When New York-based dancer-turned-photographer, Kyle Froman started his first passion project, In the Wings, he only shot candid, documentary photos of his life as a ballet dancer in New York. Froman thought that the idea of setting up, or posing shots would look false, but his next passion project allowed him to do just that. "The New York City Ballet was bringing back the Dancers' Emergency Fund Gala, which raises money for dancers in need, and they asked me to create a 16-page photo booklet for the event that showed the company in any way I wanted. In a sense, this was my next passion project. Though I was very proud of publishing In the Wings, tackling a photography project I wasn't sure I could pull off gave me a huge thrill. I had broken out of my comfort zone and loved it," says Froman. As a professional photographer, there is not much room for error when you are working for clients. That's when you decide to play it safe, and that passion for discovery in photography can dwindle. With a passion project, there are no rules, there are no mistakes. There is only you, the limits of your creativity, and the camera.
Finding your passion project
Deciding what your passion project is going to be typically starts with a question. "First you have to ask yourself: 'What makes me feel the most alive?' For me it was the intimacy when I was kissing someone I love," Bassett says, "or talking to someone who just said the right things to jolt your interest in something." The most common mistake photographers make when starting a passion project is choosing a trending topic. A passion project should be something personal. By picking a controversial project or a subject that's popular, that isn't necessarily personal, you run the risk of telling the story without a personal touch, or even losing passion in the project. "Most of the time when people pick personal projects, they often think about what is controversial at the time, and they do something that does not pertain to them. Personal projects often have to pertain to me," says Harsent whose passion project, Melt, depicted his own personal journey and research into the sinking of the Titanic.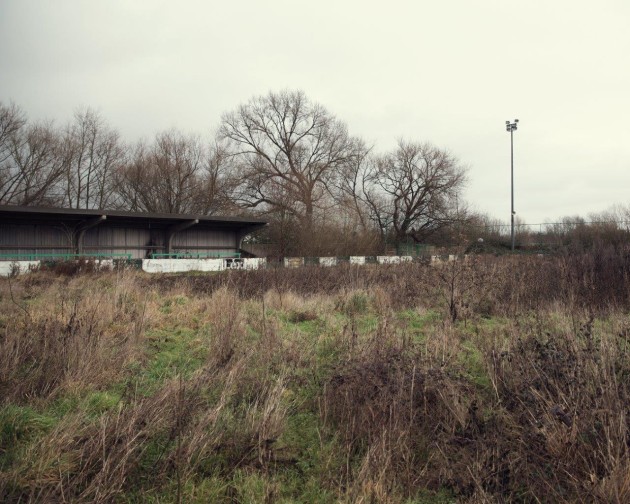 Staying true to this, Harsent has continued to focus on projects that fall in line with his other great passion – football. The result was The Beautiful Game, capturing football fields around the world, and a spin-off project, GBH, on football hooliganism. With two passion projects stemming from his love for football, it's easy to see why it's best to choose a personal story to tell – longevity. "Most people who do passion projects immediately drop it once they finish it, and are then stuck looking for the next project. When I work on a project, it has to give my creativity momentum," Harsent says. "The desire to keep on exploring and capturing what you are passionate about is important in giving your work longevity."
Photographers have also drawn inspiration from their past as a passion project. For Froman, his passion project came from his past life as a dancer. "My personal projects always change my perspective on the type of photographer I am. I think my strength lies in how I use dancers in my photos. I think like a dancer, so I know how to best capture them in documentary photos. I like to experiment and use them in ways I've never seen before," says Froman. By choosing a project that is personal, you're giving the world something they've never seen before – your unique view on the subject.
A photographer's playground
But photographers do not only have to follow what is personal to them; they can also choose what intrigues them. Like Sherlock Holmes chasing down mystery after mystery, Sydney-based photographer, Ingvar Kenne has a habit of throwing himself into the deep-end to find his passion projects. "I'm attracted to testing myself. For example, by choosing a project that is out of my comfort zone, such as going into a situation where there are a bunch of rowdy people who are much younger than me, it was the perfect opportunity to capture an honest and raw reaction to my surroundings," says Kenne. This approach has led Kenne into the unknown time after time, whether it meant undertaking a 96,220 kilometre, 746 day expedition on a motorbike, which became Chasing Summer, or meeting a group of drug addicts in Sweden, which became On the Side. "For me, it's all about diving into the scariest place. I'm not the one who is inclined to do that in my spare time, so by doing what scares me the most, I can come out the other end with images I have no real control over. The images are very genuine and I really like the work that comes out of doing that," says Kenne. Photography is a playground and it is up to the photographer to choose the toys they play with, and with so many subjects, sometimes it's all about choosing one to immerse yourself into to find your passion project.
Starting is the hardest part
There are anxieties that come with starting a passion project; whether there is enough time in between paid jobs to shoot, whether you are pursuing something worth shooting, or whether your passion project will get any buzz. Sometimes all it takes is stepping back from your work, disconnecting from social media, and making time for your project, just as Bassett has done. "It's a strange balance," he says. "You just have to start. Some of my earlier lip shoots failed miserably, but it now has led to a 100% success rate because I can 'see' the shots before they happen." Bassett's experience, like so many others, is that one of the keys to success, especially with personal projects, is persistence. And when you're passionate about something, it's much easier to not let failure or obstacles stand in your way.
At other times, it is all about filling up the gaps between jobs. "Being a photographer, it's always intense for a couple of weeks then you might have five or so days that are free," says Kenne. "I always try to fill those days up with personal work. If I wasn't doing personal work, I think it would be a barren existence." It can be tough, but once you have started your project and followed through, it then becomes all about putting your work out there and increasing its exposure.
A rewarding return
But what is the return on investment for a passion project? The fear of gaining nothing from a passion project is common among many photographers, and is enough to prevent some from starting a passion project altogether. But for others, it's important to always be producing creative work, and putting it out into the public domain. This can be advantageous for those who wish to redefine who they are as photographers in order to attract clients in a new market. Harsent's passion project, Melt, did just that for him. "It wasn't until I did Melt that people started considering me as a landscape photographer," says Harsent.
If your passion project gains the attention of the media and notoriety follows, you will be able to use your influence in many avenues, whether it's securing exhibition space or more subjects for your passion projects. "Not only did I attract new interest with new clients, but I've been asked to exhibit in galleries at no cost to myself for space. I've been able to draw interest from subjects I've been wanting to photograph for years. I feel much more secure in my future ideas, and sleep better," says Bassett. Over time, many photographers like Froman have turned their passion projects into their full-time focus. Shoot what you're truly passionate about, and you'll shoot it for life.
On passion and photography
Passion is what drives most to photography in the first instance, and therefore rekindling, reliving and re-experiencing that passion is likely to be a critical success factor for those thriving in the industry. For working photographers, personal projects, and obviously paid work are crucial. "It's not that personal work is important to me – it's that photography is important to me," says Harsent.
Having a balance between commissioned and personal work is about making enough money to support yourself, but also being able return to what made you passionate about photography in the first place. At face value, starting a passion project can be daunting, but producing a body of work that shows your unique perspective on the world, and hopefully to the world, is worth the effort. In return, it will reward you and nourish your creativity.
Contacts