Lines & Tangles: Aerial Abstractions of the Tarangire National Park by Dianna Snape
Traversing the landscape since 2011, Dianna Snape has formed an intimate connection with Tanzania's geography, culture, and people. An Australian architectural and landscape photographer, Snape has been producing urban and landscape aerial images for over a decade. For the exhibition Lines & Tangles, she has carefully curated a series of aerial photographic abstractions that explore the 2,850 square kilometre Tarangire National Park in Tanzania's Manyara region.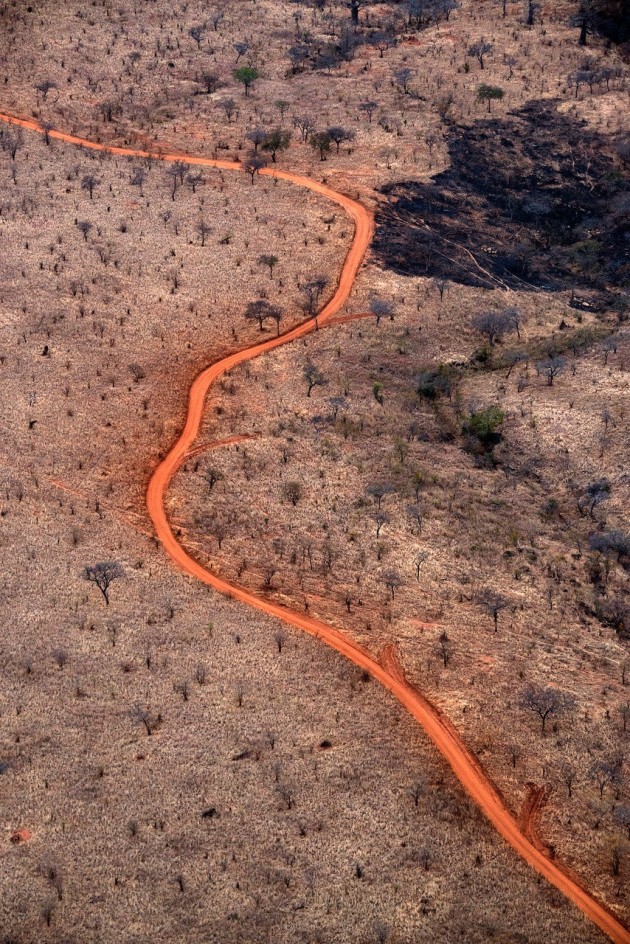 The Tanzanian landscape has the same powerful magnetic pull as the Australian landscape. It draws you in with its sparse expansiveness and almost desolate appeal and anyone who has visited Tanzania will attest to its majestic beauty. Shooting aerial images commercially for well over a decade, I was excited by the opportunity to explore the Tarangire from far above the land. The entire series was shot at dawn from a hot air balloon that floats in whichever direction the winds of the day are prevailing. The starting point is the same, but the path and altitude are dictated by the direction and speed of the wind allowing the landscape to reveal itself through this randomness. It was a very different experience to being in a helicopter where the noise and cold confront you like a smack in the face. The balloon was tranquil and peaceful and in that moment, I was very conscious of the privilege to witness the Tarangire from above in such beautiful silence. – Dianna Snape.
All profits go to the Bassari Children's Home in Tanzania supporting at-risk vulnerable children.
Opening night: Thursday, 27 June 2019, 6 – 8pm. Follow this link to RSVP.
Gallery hours: Monday to Thursday, 10am – 4pm.