Shelley Reis is a lifestyle and documentary photographer based in the Illawarra region of New South Wales. She's inspired by both the magic and mundanities of everyday life. With the exception of a few short courses that Reis took at the outset to learn how to operate her camera, she's predominantly self-taught. "My artistic tuition began early on under the guidance of my mother – an artist and art teacher – who taught me the importance of composition, and to notice the beauty in the details," Reis says.
Reis has dabbled in art in many different forms over the years, but it wasn't until six years ago when her son was born that she really found her niche. "I bought my first DSLR camera disappointed that I couldn't seem to capture his raw beauty and free spirit adequately with a point-and-shoot. I then began dedicating every spare waking moment to this pursuit," Reis says. In 2015, she launched a blog, My Captured Life, along with a personal project to shoot and blog her family life every single day for a year. Over the course of that year, an obsession was born.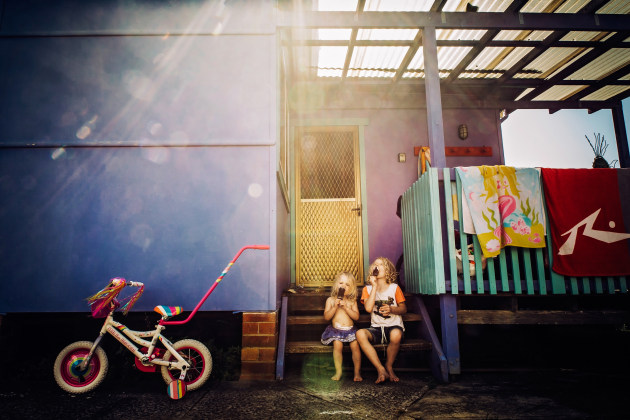 Ever since, Reis has been fascinated with the significance of childhood as the most important source of reference across an individual's lifetime. To that end, she's taken a documentary approach with her photography. "My aim is to be able to create images that are both contemporary yet serve as a source of reflection and nostalgia," she says. The iconic Australian suburban existence and the geographic landscape feature prominently in her work, to either complement or contrast with the narrative and enhance the emotional impact of the image.
Her work has been featured in publications including The Long Way Home magazine, The Huffington Post, as well as Capture magazine, Australian Photography, and the Sydney Morning Herald. Reis is an educator with Beyond the Wanderlust where she teaches her workshop, Art & Soul: Adding Depth and Emotion to Storytelling Images. "In my work I am consistently striving to do two things – tell a story and stir emotion in the viewer," Reis says.