Deanne Fitzmaurice: Pulitzer prize winner to global bag mogul
Documentary photographer and multimedia storyteller, Deanne Fitzmaurice not only has a rather impressive list of clients to her name, but has also been awarded a Pulitzer Prize, and gone on to co-found the highly successful bag company, Think Tank Photo. Capture got a special insight into what makes her tick, and how she's creating change through photography.
With an enviable list of clients behind her, San Francisco-based documentary photographer Deanne Fitzmaurice has shot for the likes of National Geographic, Time Magazine, Apple, and Nike. She's also been instrumental in the creation, and ongoing success, of camera bag company, Think Tank Photo. As well as this, in 2005 she won the Pulitzer Prize (Feature Photography).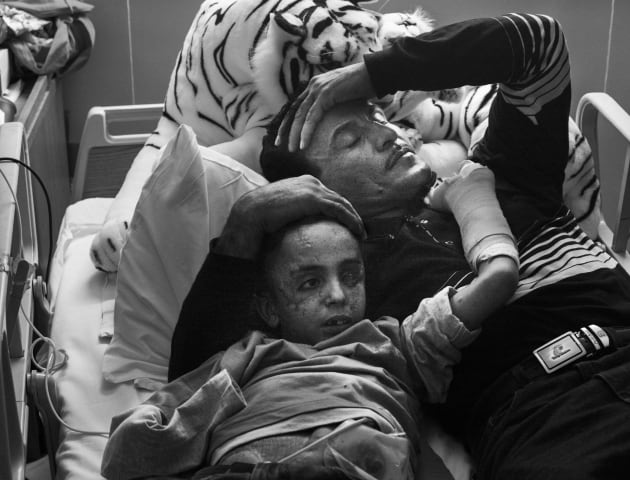 When it comes to the question of what defines the goal of documentary photography, or what makes for a successful documentary photographer, the ability to facilitate change and understanding is the key. While Deanne Fitzmaurice's insightful storytelling of subjects, ranging from the day-to-day lives of elite athletes to the sex trade in Asia, accomplishes this through the lens of her camera, her endeavours to help facilitate the next generation of storytellers through camera bag innovation at Think Tank is also proving to further the cause.
After completing a degree in fine art at the Academy of Art University, in San Francisco, Fitzmaurice worked as a staff photographer at the San Francisco Chronicle before the beginning of her freelance career saw her travelling across the USA, Asia, Africa and the Middle East to take assignment work, largely covering humanitarian issues. In addition to her 2005 Pulitzer Prize for a long-term story on Saleh, a courageous and innocent victim of war, she was the recipient of the 2011 Alexia Foundation Grant for World Peace, included in Time Magazine's "Pictures that Mattered in 2008" and was awarded the 2004 Casey Medal for Meritorious Journalism. Fitzmaurice is now represented by National Geographic Creative, and when not on assignment, often lectures and teaches workshops.
Capture: While you studied Fine Art at university, how did you end up as a photojournalist?
Deanne Fitzmaurice: At first, I wanted to be a painter. I was taking courses in illustration and painting, then decided to take a photography class. It was one of those moments where it just clicked, and I knew that this was what I wanted to do. The idea of being a photojournalist felt so right to me. I loved being on the pulse of news, sports and entertainment events, and the adventure of being in all these places and trying to visually capture the essence of the story. I love the challenge of understanding the story and bringing together the moment, light and composition to make it something special that people want to see. I started out taking freelance assignments from local papers in the San Francisco Bay Area and eventually took a staff position at the San Francisco Chronicle where I was until 2008, when I decided to take the leap into freelance.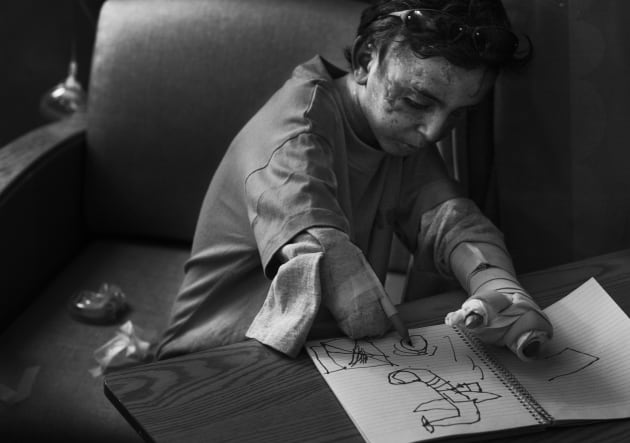 Capture: How important is formal education when it comes to documentary photography? What are some of the invaluable lessons you have learnt in the field that would have been impossible to learn through formal education?
Deanne Fitzmaurice: I feel that formal education is important because it provides an environment where you can learn with your peers. You can make mistakes together, and learn with each other, without the fear of messing up an assignment and potentially upsetting a client. As well, with a formal education, you are given guidance and lessons in the history of photography, and the great works of the past. These serve as important influences, which help shape your personal vision with photography. With that said, the greatest teacher will still be experience. Once the foundation is laid through formal education, you can build upon it with experience and improve the skills you learned in school. There have been many photographers that are not formally trained, who through passion and determination, learned their craft. There are many ways into photography; a formal education provides a more direct route, but there are other routes.
Capture: Your work has covered a broad range of humanitarian issues. How do you choose projects, and why?
Deanne Fitzmaurice: I have always been drawn to humanitarian issues, I think because I feel compassion towards others. I have found a way to understand, empathize and connect with people to tell their story, and hopefully affect change through understanding. Sometimes, it's hard because you have to open up emotionally to let them in enough to capture these moments, while at the same time protecting yourself so it doesn't paralyse you.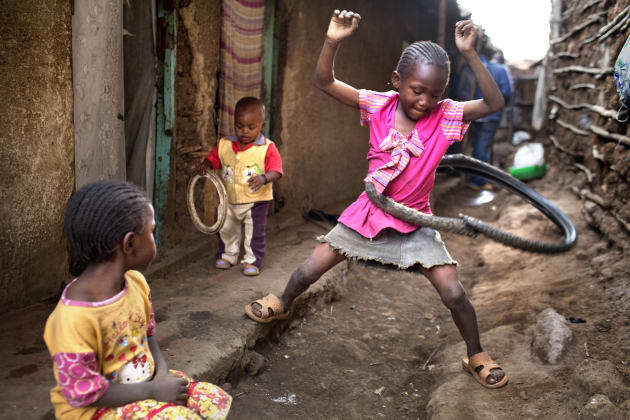 Capture: You have worked with some of the biggest names in the magazine industry, but also the biggest brands in the consumer industries. How have you managed such a diverse set of clients? And what are some of the challenges?
Deanne Fitzmaurice: One of the most important skills as a freelance photographer is networking. Over time, having a strong network allows you greater visibility and access to clients.
Capture: Do you find you alter your photographic voice and visual language to suit documentary, sports and commercial photography? Or is your approach always the same?
Deanne Fitzmaurice: I feel my voice and visual language are pretty much the same. Clients hire me for my vision, how I see the world, and that personal vision stays the same from project to project. I approach each project from a documentary standpoint, and even when shooting commercially I try to provide work that has a genuine, natural, moment-based feel to it. I have developed a niche for sports documentary work, and editors call me when they are looking for behind-the-scenes images with athletes.
Capture: Did you set out to win a Pulitzer Prize, and what impact did it have on you personally and professionally?
Deanne Fitzmaurice: Winning the Pulitzer I felt was so far off my radar that I never even thought about it. It wasn't until I was a year into my Saleh story that one of the editors said she thought it could win. The photo story, a child's recovery from a bomb blast in Iraq, got much more visibility through the award. I saw the impact that the story had. It showed a side of the war we were not seeing. Having won the Pulitzer opens some doors for me, but I still need to prove myself once I'm inside the door.
Capture: From the stories you have covered to date, which has been the most important to you personally? And did the story have the same effect on your audience?
Deanne Fitzmaurice: Saleh has been the most important story to me personally. It's the story I've photographed the longest, having been working on it for 12 years, and ongoing into the future for as long as Saleh will allow me to tell his story. There are many different reactions to his story, the most resounding emotions being sadness, anger, and compassion. I feel people can truly see and feel the human cost of war when they look at Saleh's story, but they also see the resilience of the human spirit. Saleh's tragedy reminds us of the cost of war, but his survival and seeing him thrive today reminds us that there is so much more, even after such a tragic and traumatic event. We are capable of healing, and continuing on in life, perhaps stronger than we were before.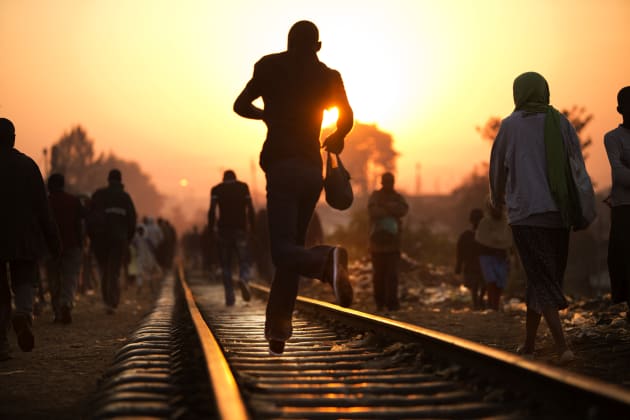 Capture: As a co-founder of Think Tank Photo, what was your motivation for starting the company? And what have been some of the biggest successes of the company to date?
Deanne Fitzmaurice: While my husband, Kurt Rogers, and I were working as newspaper photographers, we felt the camera bags we needed didn't exist. We were always trying to solve the problems of safely getting our equipment on to airplanes and trying to figure out how to carry our equipment. We wanted to solve the problems of how to distribute the weight, but still have our equipment accessible. We teamed up with designers, Doug Murdoch and Mike Sturm, and started the company in 2005. Now, 11 years later we have over 200 products, including rolling cases, backpacks, shoulder bags, belt packs, and an outdoors line called Mindshift Gear. We have patented solutions including a rotating belt pack on a backpack. Last year, we launched a women's line called LilyDeanne that I designed along with our senior designer, Lily Fisher.
Capture: What is your day-to-day role at Think Tank? How do you split your time between involvement with a company and your career as a photographer?
Deanne Fitzmaurice: I made a decision to continue with my photography career and not be a full-time bag lady! This also benefits Think Tank as I am continuously running into challenges carrying my equipment which I bring back to our designers to solve. I spend most of my time on my photography business, but still am involved in various aspects of Think Tank including product design, marketing and sales.
Capture: Have there been many lessons learned from founding Think Tank that have carried over to your photography, or vice versa?
Deanne Fitzmaurice: Quality, creativity, innovation and customer service rule.
Capture: Most would agree that winning a Pulitzer and being represented by National Geographic Creative means you are a very successful photographer. What else would you still like to achieve? How do you think success is, or should be, measured in your field?
Deanne Fitzmaurice: I think the fact that I love what I do means I am successful. What more could I ask for than to have a profession that I am passionate about? There are still so many stories to tell. I want to continue to find stories I care about and continue to challenge myself seeking new and deeper ways to see.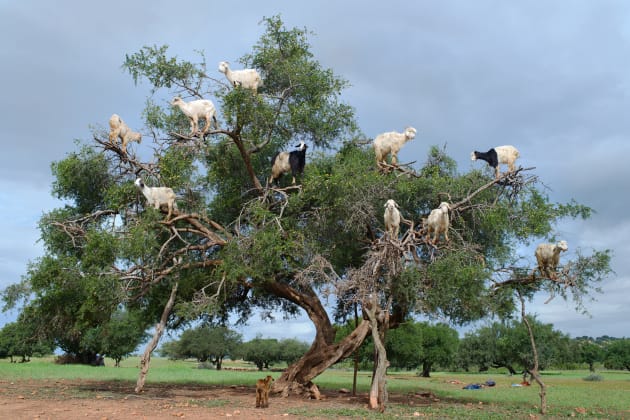 Capture: Who are your inspirations both within and outside the photographic field?
Deanne Fitzmaurice: I am inspired by many people in the photography industry, especially James Nachtwey and Sebastiao Salgado.
Capture: What advice or suggestions might you have for people seeking a career as a photojournalist? And what makes a good photojournalist?
Deanne Fitzmaurice: Always photograph. Learn to shoot video. Work on personal projects. Build a strong network. Learn to turn a 'no' into a 'yes'. Persistence, diligence, be a people person, the ability to look at a story as objectively as possible. Always stay hungry for good imagery, look at good photography, the work of your peers, every day. Learn what makes a good story, and how to tell it. 
Contact
Instagram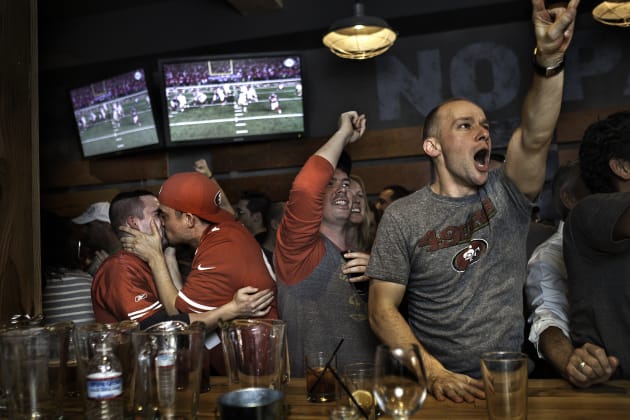 ­