iStock announces four US$5,000 inaugural Inclusion Grants
iStock, a subsidiary of Getty Images, has announced their inaugural Inclusion Grants. Awarding US$20,000 to emerging commercial photographers, videographers, and illustrators globally, four organisations which work directly with underrepresented communities in the U.S., UK, LATAM, and Australia are partnering with iStock to support the creators.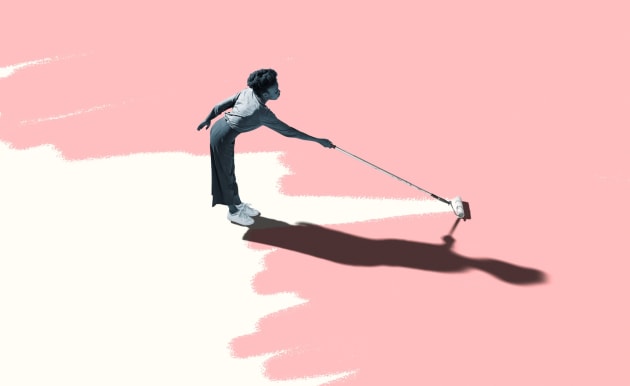 The grant is designed to help promote the work of emerging creative commercial artists who are seeking to draw attention to and depict underrepresented communities through their work. "iStock is committed to supporting diverse creators globally, launching this grant to give them the support, exposure and financial backing necessary to help elevate their careers, while also encouraging the creation of much-needed imagery, video and illustration, as well," said Claudia Marks, Senior Art Director, iStock. "
A total of four grants worth US$5,000 each will be awarded, partnership with U.S.-based organisation Black Women Photographers, UK-based organisation Creative Access, Fotografas Latam and Australia Council for the Arts. Each partner organisation has established its own set of criteria for their respective grant, to further ensure that under-represented creatives working in their own communities are encouraged to apply.

"Given that photography is still a white, male-dominated industry and the fact there are very few grants out there designed to serve Black women in commercial photography, it's safe to say that this is a one-of-a-kind opportunity," said Polly Irungu, Founder, Black Women Photographers.
According to Patricia Adjei, Head of First Nations Arts & Culture Sector Development for Australia Council, this grant demonstrates a timely commitment on the part of iStock and Getty Images to work more closely with emerging First Nations artists and photographers in an ethical way. "First Nations people are the custodians of First Nations culture, and yet, we often see non- First Nations photographers recording First Nations' people and stories. This new grant series aims to increase the visibility of First Nations artists and photographers in the broader photography field, while also allowing them to express themselves through their point of view and lens."

Each of the four grants will be judged independently by the following judges, in collaboration with the iStock art team:
• U.S.—Polly Irungu, Founder of Black Women Photographers, and Barbara DuMetz, pioneer in commercial photography
• UK—Josie Dobrin, CEO & Co-Founder of Creative Access, and Vanessa Martins, Freelance photographer
• LATAM—Lorena Velasco and Fernanda Pitaño, Co-Founders, Fotografas Latam, and Cristina Otero, commercial and fine art photographer
• Australia—Franchesca Cubillo, Executive Director of First Nations Arts & Culture, and Patricia Adjei, Head of First Nations Arts & Culture Sector Development, both with Australia Council.
To apply, submit an existing or new project along with a portfolio of your work and a short essay describing your intent and inspiration, and that you meet all eligibility requirements. In addition to the grants, all four recipients will be given the opportunity to license their winning work on the iStock website at a 100 percent royalty rate.
Applications close 4pm (AEDT) on Monday, 6 December.
Follow this link to submit an application.

Get more stories like this delivered
free to your inbox. Sign up here.