39 Top Tips to Winning Australasia's Top Emerging Photographers 2021 (part 2)
For over a decade, Capture magazine has been on a mission to help discover Australasia's very best emerging talent. During this time, the competition has uncovered and helped boost the careers of numerous emerging photographers from Australia and New Zealand. Now in its 13th year, the call for entries for Australasia's Top Emerging Photographers 2021 is open. Final deadline is 21 February.
Click here to link to part one of this story.
The judges
Helping decide the winners, place-getters, and Top 10 and Top 20 entries across the nine categories is no easy feat. As such, we rely on the wisdom, experience, and expertise of some of the world's very finest photographers and industry experts. With such impressive credentials, our judges are suitably qualified for the important role they take on. But don't take my word, scroll down and have a look at who was on board to help judge the 2020 competition. Stay tuned to learn who our judges for 2021 are.
Feedback matters
Each year, we ask the judges to provide feedback and constructive criticism on the categories they judged so that we can share this invaluable information with you. It's not designed to provide a warm and fuzzy feeling, but instead be helpful to those about to enter the competition.
While the tips are broken down by category, the advice is likely to be applicable across multiple genres of photography.
Winning advice
21. Avoid the iconic landscape at all costs unless you have something you intend to create that is massively different than anything we have seen before. If you've seen it a dozen times, then we have seen it a thousand times. We (the judges) want to see something new and unique, something that surprises us, not just because it is beautiful, but because only you could have created it. Also, as has been said in the past, avoid over-processing and over-saturating the image, and also avoid copying a well-known photographers' work, unless you are that well-known photographer. Be unique. Be you.
22. What sets the winning portfolios apart from the rest is that I see some of the photographer in the images. I see their intent, their aesthetic, their technique coming through, and that has more impact than just a well-executed landscape image.
23. The strongest portfolios were those that took a more unconventional approach to landscape, along with strong technical ability, bringing diversity.
24. Take care not to overprocess your imagery as it's a fine line between a garish interpretation and an engagingly tasteful and believable one. Be aware of what's on the edge of the frame and don't be afraid to crop and simplify to take away distracting elements. In a portfolio-based awards, all three images need to have a consistent standard of technique, vision, and presentation and unfortunately there many with two excellent images and a third that didn't stand up as well.
25. I recommend submitting portfolios with all three images cropped to the same format, rather than mixed orientation and crop size. 
26. Great landscapes need a combination of great light, great subject, and great composition. Those photographs that make the viewer think and consider the subject always leave a stronger lasting impression, than just a pretty picture.
27. Portraiture is perhaps the most difficult genre of photography. Creating a compelling portrait is certainly difficult. It is easy to fall into cliché. Always avoid creating a cliché portrait, and know what that means. I highly recommend taking the time to look at portraiture created by some of the masters of their craft like Nadav Kander, Annie Leibovitz, Dan Winters, Albert Watson, and others.
28. Portraits, as a set of three, have to present a series or a theme. Three disparate styles or approaches weaken the submission, and sometimes one portrait can be really strong only to be let down by two weaker ones in the set.
29. Portraiture is about capturing a moment in the photographer's relationship with the sitter and conveying that connection to the viewer – the essence of what the photographer sees in the sitter. It doesn't matter how short that relationship is. The portrait still requires a connection to have been made, however brief.
30. Most images were killed by bad Photoshop. The winning images rested on simplicity, style, composition, light, and moments without too much Photoshop cover-up.
31. A good portrait communicates with the viewer on many levels - it stirs us, moves us, makes us laugh, makes us cry, tells a story, and hopefully leaves us with at least one unanswered question.
32. Too many entries were too stylised: they felt like fashion photographs, more about the clothes and the pose than any real intimacy or attempt to convey character. In some cases, it felt like the photographer was trying to show off their Photoshop technique, rather than any empathy they have for the subject. Portraiture is about character, not about clothes. It is about interaction and understanding before it is about composition or post-production techniques.
33. Be aware of your eye height relative to the subject and what impact this has on the power dynamic with the viewer, emotional engagement, and the overall visual balance and perspective. Natural body posture, hand placement, and engagement with the eyes in some way are all subtle yet significant elements of a great portrait. Ideally, take your time to let these moments arrive before pushing the shutter button.
34. I always advise when shooting portraiture to try and find and capture an essence of that person at that particular time, whether it be a moment, an emotion, or a captured expression. Always strive to capture something that emotes from the image something that communicates to the viewer something about the sitter. This separates a portrait from just a composed snapshot. The way I learnt to do this for myself was to become part interviewer. I would always research the person before photographing them if possible, or on the day just sit and have a cuppa with them and chat. Breaking down any 'nervous' walls is a big help. Continue to communicate throughout the shoot, as this will create the language with in your portraits. Remember photography is a visual language.
35. Light, gesture, and composition all come together to create a good photo, but a stand-out, excellent image has to have a fourth component that grabs the viewer and connects with them somehow. Even for a pro, getting a dozen top-notch excellent images in a year is a struggle. If I get one or two mind-blowing excellent images in year, then it has been a good year. The stars have to align just perfectly for one of these type images and they are still rare. Shoot a lot of images, and be hypercritical of your work.
36. Those photographs that convey a strong emotional response beyond a sense of place or subject always transcend the ordinary and rise above the pack.
37. Pictures get stronger when everything inside the frame contributes to the whole. Leave out everything else. There are no neutral elements in a picture. Either they contribute or they are distracting.
38. The images that stood out were a combination of things not normally seen or seen in the way the photographer presented them.
39. As with all other categories, there is too much bad Photoshop. The winning images were simple, some were quirky, but with beauty that had nothing to do with toning, but more about the shadows of the natural world, though even some of the winning images would have been better with less toning.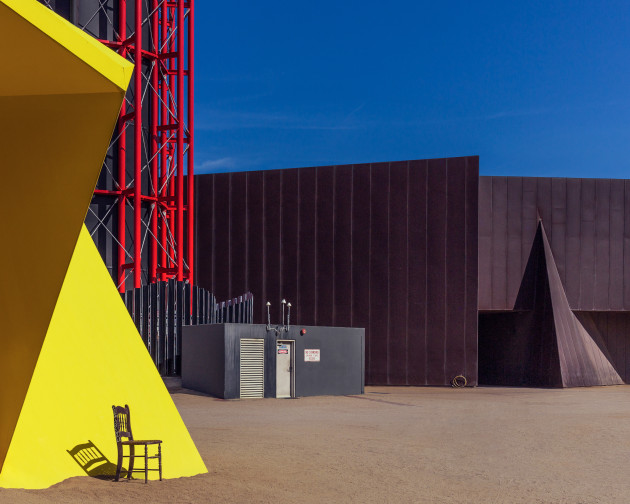 Click here to link to part one of this story.
2020 judging panel
Judges for 2021 are still to be finalised.

Get more stories like this delivered
free to your inbox. Sign up here.