US$35,000 W. Eugene Smith Memorial Fund grant call for entires
Applications for the 38th annual W. Eugene Smith Memorial Fund close on 31 May. This year, the grant in Humanistic Photography for photographers who display poignant, humanistic approach to storytelling has increased to US$35,000.
Since presenting its first grant in 1980, the Fund has awarded more than one million dollars to exemplary photographers whose works, created in the tradition of Eugene Smith, have brought light to contemporary issues that call for compassion and attention.
"Last year's recipient, Justyna Mielnikiewicz, is a great example of the quality of work being submitted and the significance the Smith Fund has established internationally," said Lauren Wendle, president of the Fund's Board of Trustees. "We continue to be overwhelmed and inspired by the quality of work submitted by photographers all over the world in the name of humanistic photography."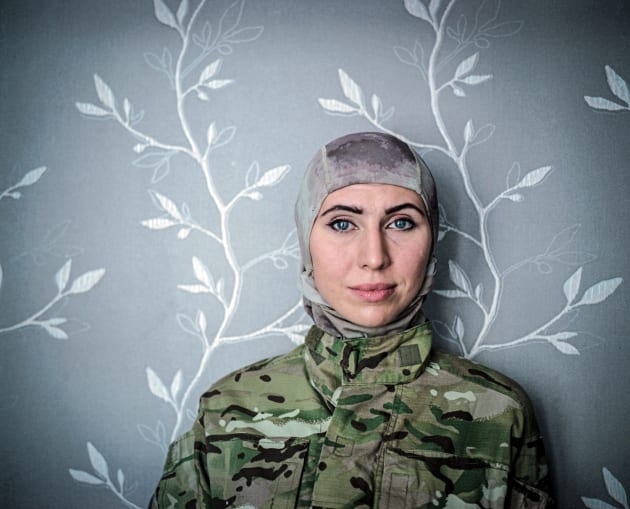 In A Diverging Frontier, Mielnikiewicz looks at Russians living in the former Soviet states, 25 years after the fall of the Soviet Union, and the role ethnicity plays in the political development of these countries and the formation of social identity.
The recipient of the 2017 Smith Award will receive a $35,000 grant to complete a current or future documentary project. In addition, one or more Fellowships totalling $5,000 will be given to photographers to fund worthy projects.
Visit SmithFund.org for more information.
About The Smith Fund Grant
The Grant is presented annually by The W. Eugene Smith Memorial Fund to photographers whose work is judged by a panel of experts to be in the best tradition of highlighting untold stories, as exhibited by W. Eugene Smith during his 45-year career in photojournalism.
The grant, which honours the legendary photo-essayist, enables recipients to undertake and complete their proposed photojournalistic and documentary projects. Past recipients have included Sebastião Salgado, Trent Parke, Robin Hammond, and Stephen Dupont.