Tourist fined $20,000 for drone that goes AWOL
As most drone owners know, or should know, they can't fly their drones wherever and whenever they want. Innumerable areas are off-limits entirely, while other require specific permission. And a Californian tourist is learning this very important lesson the hard way, with a massive fine from the Federal Aviation Administration (FAA).
In June 2018, Reuben Burciaga decided to launch his Phantom 3 from the carpark of Caesar's Palace with the intention of shooting a photograph of the High Roller Observation Wheel at the LINQ, on the Las Vegas Strip. Either Burciaga didn't do his research, or failed to take note, but if he had, he would have known that flying his drone on the Strip requires formal approval from the FAA. Notwithstanding the fact that it falls under controlled airspace, the nearest airport, McCarran International, is but a few kilometres away, and does not participate in Low Altitude Authorization and Notification Capability (LAANC), unlike 600 other airports around the country that are covered. A waiver for Burciaga would have been mandatory. Although, not being a licensed, professional pilot would have meant he wasn't eligible anyway.
Everything was going fine for Burciaga up until the time he lost control of the drone, most likely as a result of signal loss due to the highly congested area and magnetic interference. Unfortunately for him, the drone flew for another few kilometres before gently landing at the airport, next to an active runway. Quite possibly the worst place it could have ended up.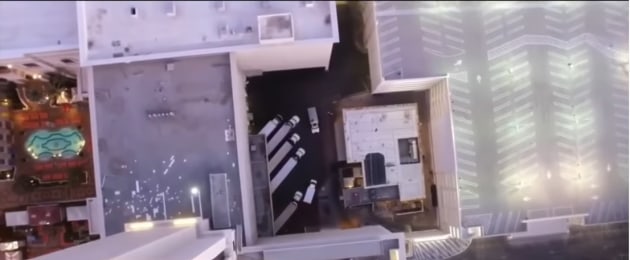 After a little detective work, the authorities were able to identify Burciaga as the owner. They returned his drone a short time after the incident, along with a fine for US$14,7000 for a litany of violations, including flying in controlled airspace without authorisation. Sadly, for Burciaga who decided to ignore the fine and all correspondence from the FAA, the fine, with late fees, has now blown out to US$20,000. Having missed the period during which he could have appealed the original fine, there maybe not be any avenues open to him, other than to cough up. And it looks like Burciaga never did get his shot of the High Roller Observation Wheel.

Get more stories like this delivered
free to your inbox. Sign up here.