The Annual 2017 - call for submissions
The call for submissions for the biggest Capture edition of the year is now open. The Annual is a showcase of the year's best and strongest work from Australian and international professional, emerging, and student photographers shot between 31 July 2016 and 31 July 2017. Will your work make the cut?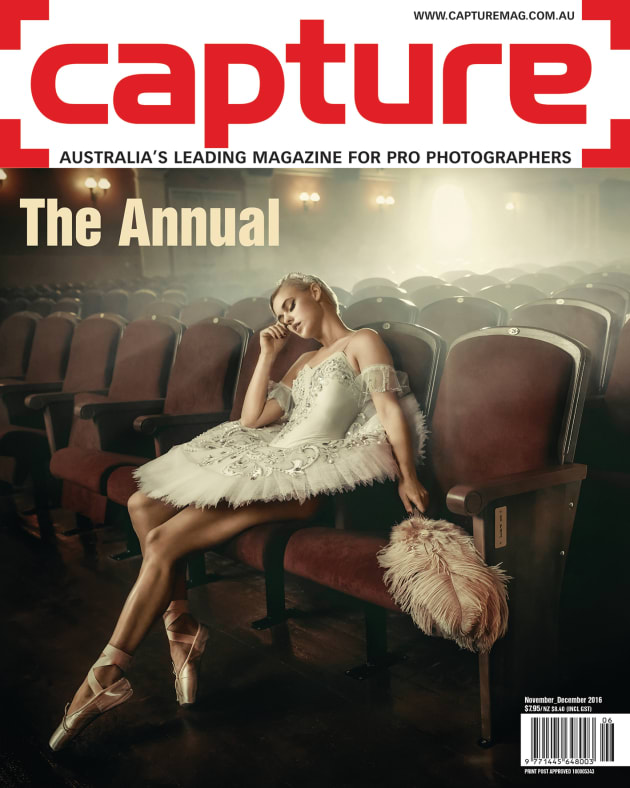 Also included in this bumper edition are a collection of feature articles, The Year in Review, which provide a snapshot of the industry in 2017 across a variety of genres including Wedding & Portrait, Editorial, and Advertising. We'll canvas opinions from some of the sharpest and brightest minds in the industry, both here and from overseas.
You won't want to miss this very special edition, and don't miss the opportunity to make a submission of your very finest work for consideration.
The deadline is 21 August 2017 at 11:59pm Eastern Standard Time (GMT +10). Plus it's free.
All the details are available below.
Full instructions on how to make a submission are at the end of the survey, which takes two minutes to complete.
For some inspiration, take a look at The Annual 2016 - available at this link.
The list of categories open for submission, along with a description, appears below. Full submission details are available via the link above and below.
Image categories
1. Advertising: images commissioned by a client for use in advertising, i.e. paid placement. Self-commissioned works do not qualify and might best fit in Self-promotion.
2. Portrait
3. Wedding: images commissioned by a client, taken at a wedding or civil ceremony. Images must not be composites.
4. Art
5. Architecture: images must not be composites.
6. Documentary/Photojournalism: images should not overly rely on post production.
7. Editorial: images shot for use in magazines and newspapers, in print or online.
8. Self-promotion: Any piece specifically produced to promote one's business, as opposed to personal work, which should be submitted to the appropriate category.
9. Landscape
10. Fashion: commissioned or personal work.
11. Sport: images depicting sport taken for advertising should be entered into the Advertising category.
12. Travel
13. Emerging: photographers with less than four year's full-time professional experience (which includes no professional experience), photographic assistants, and those working towards being a professional photographer.
Please note that if a single image is entered into Emerging, then all subsequent images must be included in that category as well.
14. Student: Open to current students of photography, in full- or part-time study, at university or recognised photography college. Images falling into the July 2016 to July 2017 period shot by recently graduated students are also acceptable.
Please note if a single image is entered into Student, then all subsequent images must be included in that category as well.