Seven reasons why you should enter Australia's Top Emerging Photographers 2017
With less one week to go before entries close for Australia's Top Emerging Photographers 2017, you won't want to miss this opportunity. The final deadline is 20 February, 11:59pm AEST.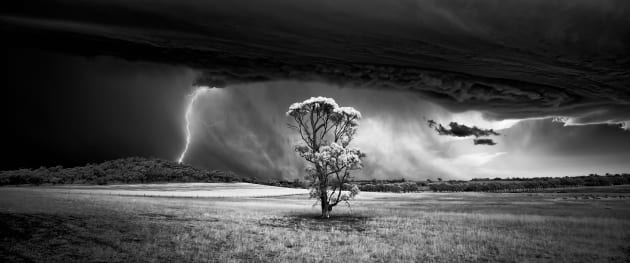 Below are 7 compelling reasons you can't ignore...
1. ONLY EMERGING PHOTOGRAPHERS
Unlike some competitions, you're not competing against photographers with decades of experience. Entry to Australia's Top Emerging Photographers is limited to photographers with less than four years' full-time experience in photography. Australia's Top Emerging Photographers is all about recognising and encouraging talented photographers in the early stages of their careers. Naturally, the competition is also open to photographers not working in a professional capacity.
2. EARLY BIRD PRICING ENDS SOON (actually, it's now eneded)

If you enter by Monday 13 February (before 11.59pm AEST) it costs just $20 to submit a portfolio of six images. From Tuesday 14 February it will cost $30 per entry. That's still considerably cheaper than some similar competitions which cost in excess of $250 per entry.
3. JUDGED BY THE BEST
Each year, we assemble a panel comprising 30–40 plus of the finest photographers from Australia, and around the globe, to judge the work submitted, and help us determine all the winners, runners-up, finalists, and highly commended entrants.
Check out the judges we've got on board so far.
4. THE COVETED COVER
One very lucky, and extremely talented entrant will have their image grace the cover of one of the biggest editions of Capture.
5. GREAT PRIZES
The total prize pool for this year's competition is valued at more than $21,000, including cash prizes to the value of $7,500 and more than $12,000 in gear.
6. RECOGNITION
In 2017, Australia's Top Emerging Photographers will recognise the work of more emerging photographers than ever before. As well as winners, runners-up and top five or top ten portfolios, this year photographers whose work makes the shortlist will be recognised as 'commended' or 'highly commended', with highly commended photographers being those that have been awarded points by the judging panel.
7. CAPTURE LIVE DISCOUNT
All entrants to Australia's Top Emerging Photographers 2017 will receive special discount pricing on Capture Live 2017, a half-day live event in Sydney on 20 August, featuring a lineup of some of Australia's finest professional photographers.