Olive Cotton Award call for entries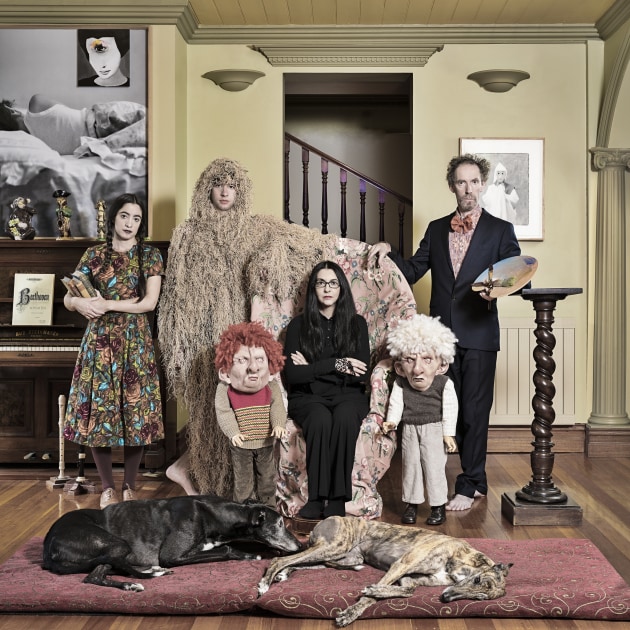 Entries for the $20,000 biennial national award for excellence in photographic portraiture, the Olive Cotton Award, close soon, and submissions must be made no later than no than midnight on Friday, 3 May 2019 via this link.
The competition, set up to honour the memory of Olive Cotton is for established and emerging photographers.
An exhibition of the finalists will show at Tweed Regional Gallery from Friday, 12 July to Sunday, 22 September. The winning work is acquired for the Gallery's Collection.
The judge for 2019 is Marian Drew, Adjunct Associate Professor, Queensland College of Art. One of Australia's most influential and significant photo-media artists with a practice spanning more than twenty years, Drew has held over forty solo shows and numerous group shows in Australia and internationally. Her work is held in collections that include the John Paul Getty Museum, Los Angeles, Museum of Photographic Art, San Diego, National Gallery of Australia, Art Gallery of South Australia, Gallery of Modern Art, Queensland, Murdoch University, and University of Queensland. For more infomation see
About the award
Established in 2005, the Olive Cotton Award for photographic portraiture is funded by Olive Cotton's family and dedicated to her memory as one of Australia's leading twentieth century photographers. The Award has grown and gained national recognition attracting entries from well-known and emerging photographers across Australia. The award boasts a major acquisitive biennial prize of $20,000, selected by the Award judge. In addition, the Friends of the Tweed Regional Gallery and Margaret Olley Art Centre Inc. fund $4000 for the acquisition of portraits from the exhibition entries to be chosen by the Gallery Director.

Get more stories like this delivered
free to your inbox. Sign up here.