Nikon-Walkley Photo of the Year winner announced
The Age's Jason South has been named winner of the 2019 Nikon-Walkley Photo of the Year Prize. His image, Running the gauntlet, of George Pell, was deemed to have best told the biggest news story in Australia in a single frame. The judges went on to say that "it's no mean feat to get an image that good out of a court job". The image shows the cardinal of the Catholic Church - the most senior Catholic cleric in the world convicted of child sexual abuse, outside court in Melbourne.
NIKON-WALKLEY PHOTO OF THE YEAR PRIZE
Winner: Jason South, The Age, "Running the Gauntlet"
The Walkley Foundation also announced a number of finalists for the 2019 Nikon-Walkley Awards for Excellence in Photojournalism with the winners being announced on 28 November at the 64th annual Walkley Awards for Excellence in Journalism.
Finalists are currently on display at 1826 Photography Studios & Gallery in South Melbourne until 27 October.
The Finalists
NIKON-WALKLEY PRESS PHOTOGRAPHER OF THE YEAR
To win this highest honour, photographers can enter up to ten images to show their talent across a range of genres and themes.
Scott Barbour, Getty Images and AAP
Chris McGrath, Getty Images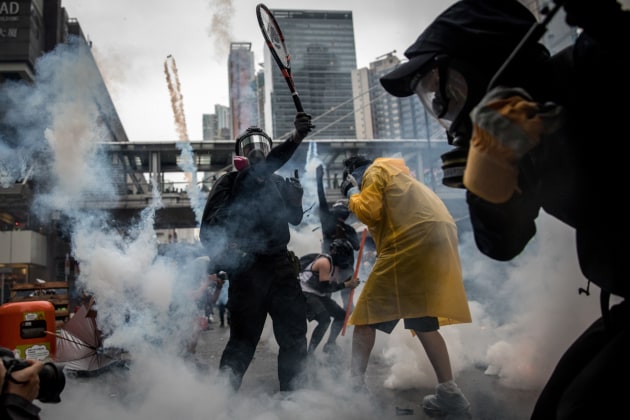 Jeremy Piper, National Geographic, Oculi, and AAP
NEWS PHOTOGRAPHY
Chris McGrath, Getty Images, The Disappearance of Jamal Khashoggi
Matt Roberts, ABC, The Second Coming of Senator Lambie
Jason South, The Age, Pell
SPORT PHOTOGRAPHY
Craig Golding, AAP, Invictus Games 2018
Quinn Rooney, Getty Images, The Art of Sports Photography
Cameron Spencer, Getty Images, H20
FEATURE/PHOTOGRAPHIC ESSAY
Chris McGrath, Getty Images, The End of the Caliphate
Ryan Pierse, Getty Images and News Corp Australia, The Unlosable Election
Jason South, The Age, Christchurch Massacre
Photography prizes
NIKON-WALKLEY PORTRAIT PRIZE
Winner: Justin McManus, The Sunday Age, "Landon and Joey"
NIKON-WALKLEY COMMUNITY/REGIONAL PRIZE
Winner: Max Mason-Hubers, Newcastle Herald and The Sydney Morning Herald, "A year of ups and downs in Newcastle"
NIKON-WALKLEY CONTEMPORARY AUSTRALIAN DAILY LIFE PRIZE
Winner: Matthew Abbott, The New York Times, "Chinese Tourism Boom"
The judges
Heather Faulkner, senior lecturer & program director, Photography, Griffith University

David Gray, photographer

Shane Hulbert, Associate Professor, RMIT University School of Art

Steven Siewert, freelance photographer

Danie Sprague, photo editor, The Age

Get more stories like this delivered
free to your inbox. Sign up here.