Kelly Tunney: The link between perseverance and long-term success
Kelly Tunney is a Master of Photography with two gold bars with the AIPP. She has won the ACT AIPP Wedding Photographer of the Year five times and has twice been named the overall ACT winner. She was awarded the 2015 AIPP Australian Wedding Photographer of the Year – the first female to ever win the prestigious award in its 40+ year history. She has also been awarded in 2017 the NZIPP International Photographer of the Year and gained First Place at WPPI Wedding Creative Category in 2017.
Her images are candid, honest, fearless, and warm; and they always manage to find the amazing in everyone. She secretly enjoys the rush that comes with the fear of pushing boundaries as far as they can be moved.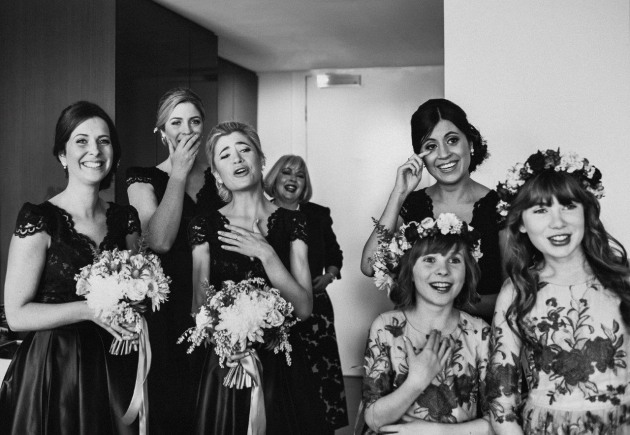 Capture: What advice do you have for photographers in terms of how they can use creativity to run a more efficient and productive business?
Kelly Tunney: Use creativity in every aspect of your business, not just your shooting. Be innovative with products you offer to your clients. Use creative writing in your language to you clients – even down to mundane admin and e-mails. Anything you can do to stand out from the crowd in a highly saturated market is worth focusing on.
You have to be a person, real and genuine – always. I'm not thinking of what my clients want me to say, instead I'm being who I am. I have a sense of humour, I'm irreverent, and I don't take everything too seriously. I use words in a way so that when clients meet me, they feel that they already know me. It's a simple tool, but so effective in gaining the right clients.
I'm always taking an interest in matching my creativity to my clients. It's never all about me, but more about connecting my ideas to theirs. I'm not afraid of putting my ideas and suggestions 'out there'. What's the worst that could happen? They say 'no'?
Capture: Based on your experience, what suggestions do you have for photographers who have been in business for more than five year to help them avoid burnout and ensure that their work remains fresh and relevant?
Kelly Tunney: In a nutshell, try something new. Experiment with new ideas. Collaborate with your mates. Enter awards. Find a business mentor. I could list 30 more . . . I feel like this topic is just so important in today's market.
I want to stay in this industry any way that I can. It's a great environment to work in and very supportive! But it's very true that photographers burn out, get bored, or just don't want to change from their old school ways. I fell into this trap about three years ago, and what I was doing wasn't sustainable anymore and wasn't making me happy. I had to gain my confidence back through 'fearful' photography. It wasn't much to begin with; a few editorial shoots, and I became a stills shooter on a movie set. But they were all steps that helped me get back in the game with my wedding and client work. And since then, I've been lucky enough to be given a number of different speaking platforms to showcase these examples and set tasks for creatives to get out of their rut!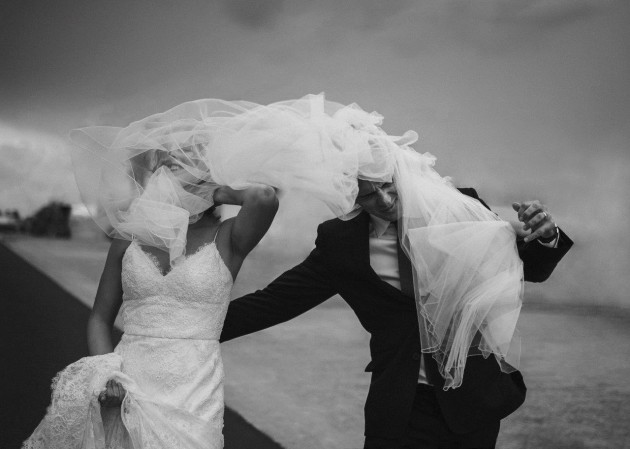 Capture: What will you be speaking about at Foto Live? Why is this topic so important to photographers?
Kelly Tunney: Maintaining a creative business for the long haul requires hard work, and, often, great perseverance. You have to be adaptable, be willing to change, and constantly work at your craft.
I've been in business for 12 years now and it still isn't easy. The industry is a different beast these days, but I've learnt what works well for me and I've changed my business priorities around my life and my family.
In the beginning of our career we often want to master a particular genre in our industry. Mine was photographing weddings, I wanted to be the best. I wanted to be an expert in my field. But it just isn't obtainable. You will never truly master ANYTHING. You will get better with time and practice. But you will still, always learn something new. Confidence helps us WANT to try new things and experiment, but I see a lot of new photographers not doing that anymore. Don't close yourself off to new experiences. Feel the fear and do it anyway, I always say!
Join us at Foto Live 2018, and you'll go in the draw to WIN more than $13,000 worth of amazing gear, including a SONY A7II & lens, DJI Mavic Air, ASUS pro monitor, Nisi filters kit, and more.
Find out more about the event at fotolive.com.au.