Dan O'Day: How creative risks yield the greatest rewards
Wedding and fine art photographer Dan O'Day is one of Australia's best recognised and most awarded photographer. He has been awarded the titles of ACT AIPP Wedding Photographer of the Year, Illustrative Photographer of the Year, Portrait Photographer of the Year, and Professional Photographer of the Year. He has also been named AIPP Australian Creative Photographer of the Year.
Since going full-time with his wedding business almost a decade ago, O'Day not only runs a highly successful operation serving the Australian and global wedding market, he is also a much sought-after keynote speaker on the local and international circuit. Along with wedding photographer Kelly Tunney, the two founded of one of Australia most exciting new wedding photography agencies, All Grown Up Weddings.
O'Day's wedding work has been published in VOGUE Australia, Frankie Magazine, Rangefinder, and Capture magazine, amongst others.
Capture: Because a wedding is such a significant event for a client, how important is it for photographers to take creative risks on the day?
Dan O'Day: I've always worked on a personal rule of two for them, one for me. First up we need to remember what we have been hired to do, and that it's a pretty serious gig, and a dangerous one to be doing any experiments. Minimising risk is key; having a second shooter that you trust can help a lot with that. For example, the ceremony is a pretty important occasion not to stuff up. However, if you have an idea to get super creative and plonk yourself on a mountain top, to shoot the ceremony in a vast landscape 300 metres up the road, go for it. That's only if you have a reliable second shooter who's in position on the ground getting everything that needs to be documented, otherwise send the second shooter on a hike.
Taking risks just to shoot something to impress fellow photographers, and running the chance of stuffing up an important aspect of the couple's day is reckless. A lot of photographers are torn when shooting weddings. Are they shooting for the couple or are they shooting for other photographers to blow each other's minds on social media the next day to get those likes up? I've been guilty of this on occasion, as well. We all enjoy approval from our peers. I think we all want to produce work that inspires our clients, and other photographers. But if I have learned anything, it's that there is a time and a place for everything. Sometimes, we can attract clients that give us free reign to get as creative and risky as we want, and they are prepared to cop the consequences. It's rare, but it happens.
Capture: What pearls of wisdom can you offer newer photographers to help them survive and thrive in the industry?
Dan O'Day: Be patient, find a mentor, second shoot, or better yet, assist others before you dive in. Let the world know you exist. Be heavily active in your photo community, speak with people, reach out, get knocked back and then reach out, then get knocked back, then reach out again. Understand that it takes time, and that's OK. And by time, I mean years, with many weddings and many mistakes. After years, if you still love it, and want to do better, and get better, you will. 
Capture: From a photographic perspective, what was the most memorable wedding you shot recently, and why? 
We shot the wedding of Viv and Mike in Tasmania this past February at Viv's parents home which was a property 30 minutes south of Hobart. Being the family home and also a private space, it wasn't a venue we'd shot at before. Both being in creative industries themselves (along with many of their guests), Viv and Mike gave us the gift of allowing us to feel open to being more creative with our images throughout the day. Their intentions for the day were so vivid and pure; they had all the trimmings for a great party without lending the focus of the day to be on the trimmings. It had all the emotion, realness, and energy we could ever want in a wedding day, and we left on a high.
Capture: What are your top tips to boost creativity in your business – both what you shoot and how you run your business?
Dan O'Day: Draw inspiration from companies and other businesses that aren't in the photography field. Avoid the trap of highly popular process kits, templates, and websites. It's a fast way to dilute your brand. Get good and be nice. No one likes a dick.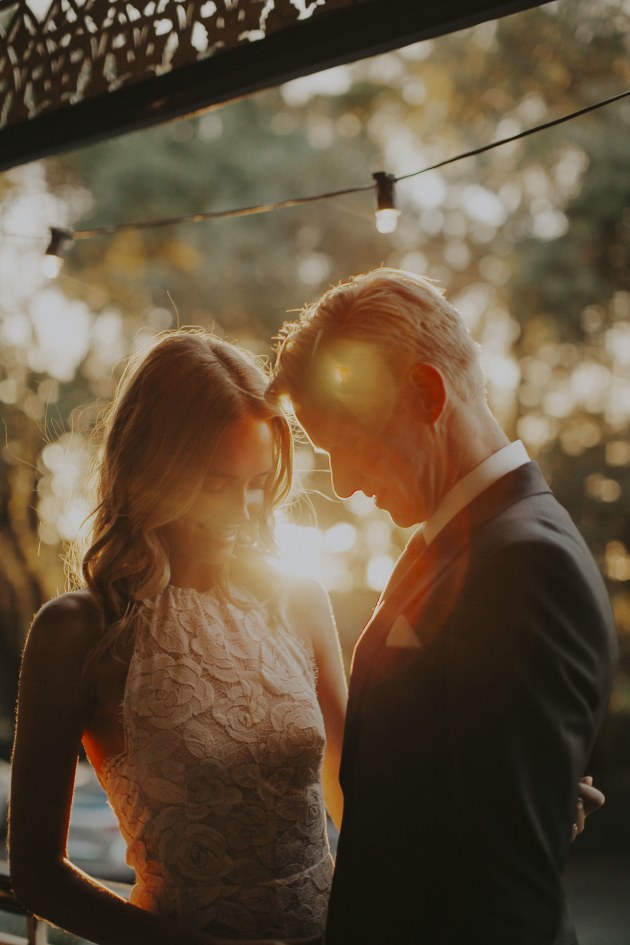 Capture: What will you be speaking about at Foto Live? Why is this topic so important to photographers?
Dan O'Day: Small changes to make a big impact in your business - I like to call it, The subtleties of separation. 
A lot of the methods that can be used to help our business be successful are free. Often people think that buying gadgets and loads of software will take their business to the next level, but I find that these things can just be a distraction, especially when there's a lot you can do in tiny increments to help yourself at little to no cost.
Join us at Foto Live 2018, and you'll go in the draw to WIN more than $13,000 worth of amazing gear, including a SONY A7II & lens, DJI Mavic Air, ASUS pro monitor, Nisi filters kit, and more.
Find out more about the event at fotolive.com.au