The art of storytelling
Anyone can take pictures, and most consider themselves photographers, but just how do you become an amazing storyteller? Regardless of genre, stories are inherent in photos. But with billions of images flooding our world, most photos are reduced to eye-candy with no real substance to them. So what makes a photographer a storyteller? Christopher Quyen investigates.
In these digital times, how relevant is the old adage, a picture is worth a thousand words? It is an adage that is familiar to all photographers in their pursuit of the art. With photography flooding the Internet, it is easy for our eyes to glaze over as we scroll down the feeds of our social platforms. Photos are reduced to meaningless eye-candy and some photographers just focus on creating content with no real story behind the images. It's a bleak reality, but the old adage that connected photography to storytelling may no longer be relevant in today's world. However, New Mexico-based, fine-art photographer, Jennifer Thoreson says that photography, as a medium, is inherently storytelling. "It's just woven into the process of making a photograph. Each image has a narrative quality that is full of information and can tell the viewer a lot of interesting things," says Thoreson. So how then do we tell better stories through photography? It all starts with understanding how stories are told.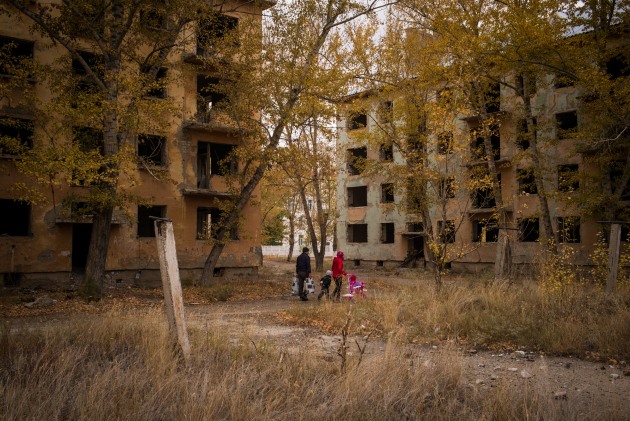 Style is substance
It is easy to disregard pretty pictures as all style and no substance. At a glance, these photos may appear to be created just to be aesthetically pleasing. But, for Sydney-based photographer, Jessica Tremp from Brown Paper Parcel, a photographer's style can also be a part of what makes them a storyteller. "Principally, I think anyone could photograph a straight progression of a storyline, but it will be up to each individual as to how they will inject their particular view into it," she says, "whether that's a strong editorial style, with lots of details peppered in, setting a scene, or a photojournalistic approach. Either will tell a story." It is a photographer's stylistic decisions with composition, shooting, and editing that will affect how people interpret the story behind the image. "Take for instance an emotional moment between a father and daughter," says Tremp. "The subject is there, but how you approach it will be unique to how you let it move you. You might want it zoomed in on their faces . . . or you might give it some breathing space and leave it unsharpened, even a little vague, letting their body language do more of the talking." Both stylistic approaches have the power to move people, but each of these approaches carry a very different voice.
The layers of storytelling
The most common mistake people make when they think of storytelling is that it must have a beginning, a middle, and an end. While photographers can certainly take this traditional approach to storytelling, one that is often found in film and literature, Sydney-based fashion photographer, Jez Smith says otherwise. "In photography, storytelling is more about telling an individual idea, concept, theme, or emotion in a single picture," he says. "It's different because it lets people tell their own story through the image, and I think that's a really beautiful thing." What Smith alludes to is the layers of storytelling in photography. "In photography, there are layers of story that can be told. There is a literal story, but there is also an interpretative story," he says.
The advantage that photography presents as a visual medium is its ability to evoke stories based on visually interpreting and representing ideas or emotions. While showing a story literally can have its advantages, it can be boring to a viewer. "I did a campaign for a charity called Calm that explored the conflict of the modern man, but I didn't want to shoot an image of a guy sitting at the end of his bed looking depressed," says Smith. The final result of that campaign instead was an image of a male dancer screaming and shouting in anger. "I then comped together two images of him in two different emotions to show the two sides of masculinity," he says. "It's not really a story where there's a beginning, middle, and end, but there's a concept and an idea behind the shoot which is a story that we're trying to tell in the pictures." And as Smith has done, telling a story through photography comes from shooting in a way that reaches into that deeper layer and makes the message clear.
Growing the seed
For most photographers, documenting a story as it happens organically can lead to images that are authentic to the subject. This fly-on-the-wall approach is something London-based wedding photographer Nick Tucker is familiar with. "Wedding photography is like sanctioned street photography. It's people watching with a day-long permission slip," he says. Describing his style as editorial documentary, Tucker says that taking this approach to storytelling is a sensibility. "The skill is making your understanding of the day come as close to their experience of the day as you can," he says. Therefore, it's about being sensitive to the mood and characters of the people around you and trying to see the smaller moments in the bigger picture.
It is also important to not let your own preconceptions shroud your ability to tell a story. The photographer who is a storyteller will never refuse to shoot something because it is not aesthetically pleasing or if it doesn't fit into their idea of how the story should look. "The problem is that wedding photographers conceive themselves just as wedding photographers," says Tucker. "Framing yourself in that way means that you're subconsciously looking for wedding photos which come with a pre-existing set of tropes and motifs – rather than real photos of a real day, that just happens to be a wedding." Tucker struggled with this a couple of years ago until he shot what he describes as a happy, arty, and, eventually, messy wedding. "Things just kept on going wrong. One of the bridesmaids was carted in an ambulance, one guest broke his nose jumping on the wedding-white bouncy castle. And I photographed all of it. Because everything is a story, everything is the day." You never know when a messy moment may become a prized memory, and story for the future.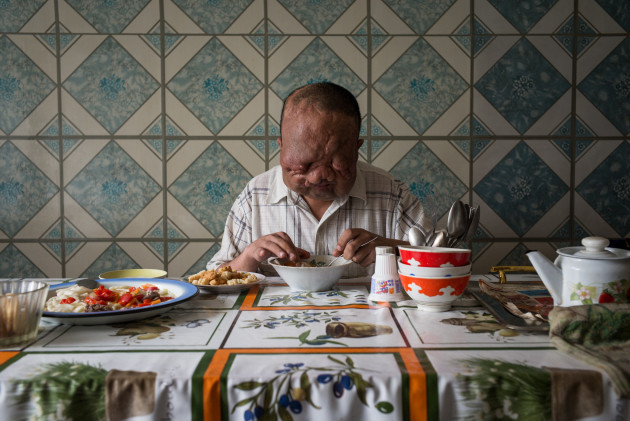 Know your subject
While some photographers like to let their stories develop organically from their subjects, researching your subject can also give you a more nuanced understanding of them. Kenya-based British photojournalist, Phil Hatcher-Moore states that he finds it "nigh-on impossible" to photograph a story he does not understand. "There is a lot of preparation that goes into approaching a story before I shoot any frames," he says. Reading about a country or culture, researching the history of places and events, and understanding the context in which a story is unfolding are all crucial elements of his preparation." But researching is only the beginning of understanding your story. It is important to continue learning as much as you can about your subject while you shoot it.
Hatcher-Moore had done this in a recent story he shot between October 2016 and February 2017 in Kazakhstan which explored the legacy of Soviet nuclear testing in a remote part of the country. By taking this approach, he was able to utilise the background knowledge in his research to interview and learn more from researchers [of Soviet nuclear testing] integral to his story. "I [then] set about trying to photograph a lot of what they described to me, much of which was about creating the atmosphere that shrouded the testing," he says. But Hatcher-Moore stresses that your research and the initial ideas that you bring into a story should only be a starting point. "Always try to let a story evolve organically," he says. "I often find that my ideas, or preconceptions, about a story are not necessarily in line with what I find on the ground. The story changes with every interview, which itself can open up a whole new avenue of enquiry to explore."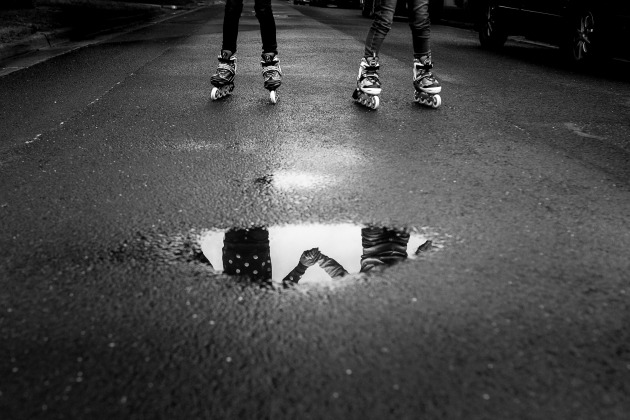 Preparation and execution
While many of these previous sensibilities ring true, being a fly-on-the-wall as well as doing your research also work hand-in-hand. Melbourne-based photographer, Rowena Meadows (Day In Your Life Project) specialises in something called family photojournalism. For Meadows, this entails an 8 – 12 hour documentary session with the family where she gets to be close with them and tell their story. "I'm not a fly-on-the-wall kind of documentary photographer," she says. "The first few hours of my shoots, I do a fair bit of talking, asking questions. . . I don't think I can get authentic behaviour out of my subjects while they are trying to pretend I'm not there." But after the first few hours, her subjects begin to forget that Meadows is even there, and "that's when I can really get started capturing authentic moments." Storytelling this way is about capturing the personalities of her subjects. "I have a strong desire to notice patterns of behaviour that are typical of that person or group, but also behaviours that are atypical," says Meadows.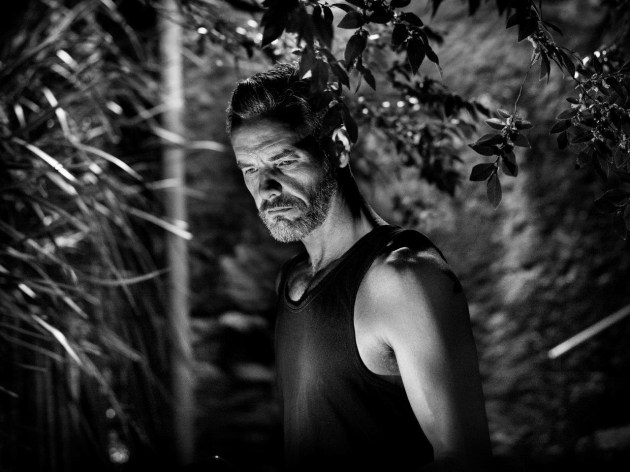 The story in all of us
In the process of telling stories about the subjects we shoot, we also begin to tell a story about ourselves. Whether this is reflected in the photographer's unique eye or through the way they've decided to tell the story, it is inevitable that the personality of the shooter will begin to shine through in their images. This is certainly the case for Thoreson whose work is primarily autobiographical. "My process is like a confessional," she says. "I put all the things that shame, hurt, confound, or manipulate me into my photographs." In her body of work, Testament, which explores love relationships, Thoreson delved into her memories to draw out inspiration that was sentimental to her. "My childhood was the foundation for my spiritual identity, and I wanted to connect the work with specific, resonant memories that affected my understanding of God," says Thoreson. "I rambled through childhood photographs, and relied on my own memories to choose important colours, patterns, furnishings, and trinkets." It is impossible to separate the photographer from their images, as they are the one pressing the shutter. In doing so, the photographer creates something that is very revealing of themselves, whether it is a work that is staged such as Thoreson's, a decisive moment while on assignment, or crafting a portrait at a wedding.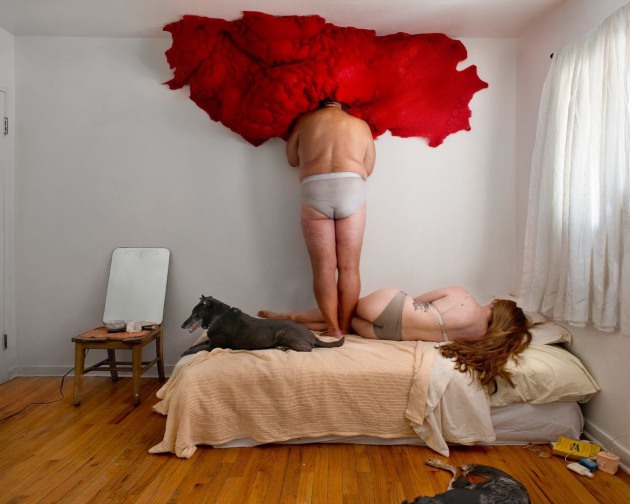 Constructing the narrative
When constructing your narrative, you must think about how you want to tell your story. Do you want to tell it by explicitly showing your audience what they should pay attention to? Or is it about the little moments or small details? For Thoreson, symbols are important in telling her story. "Everything has significance and meaning and plays an important role in the execution of the narrative," she says. Everything from the room the photograph was made in to the choice of specific human subjects to the colour palette and lighting; everything is accounted for in constructing the narrative. While that attention to detail can be executed in fine art photography and portraits, sometimes when we're documenting weddings or photojournalism, it can sometimes simply be a case of going through the motions. We capture one frame after the next to tell the ongoing story of the day, the event, or the moment. This is where hindsight becomes useful in constructing a narrative. Giving your story some room to breathe can give you a wider perspective on a story, and even let you construct the narrative in a way that makes it more compelling. As Tucker asks, "If your core desire is to tell a story, does it matter at what point you construct that story?"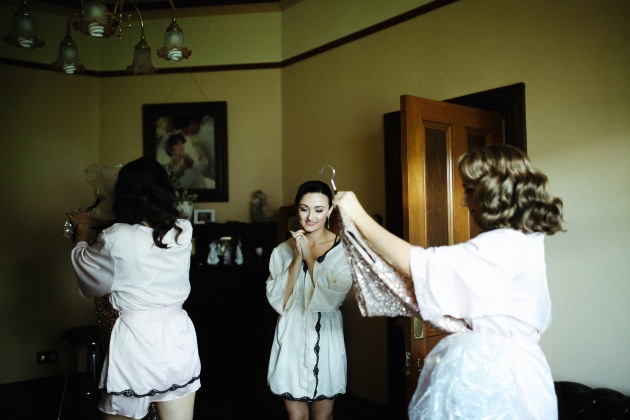 A telling image
The biggest question that photographers should ask themselves is whether the image they're shooting is a 'telling' image – one that successfully tells a story without requiring a lengthy explanation. And Tuckers says, there is no algebraic formula to making a telling image – it is something unique to the storyteller. For Hatcher-Moore, while he admits that it is difficult to pinpoint, a telling image can be made simply from a look or a gaze that a person has in an image, or it can even be an image devoid of people. "In a recent exhibition of a story I shot on the legacy of Soviet nuclear testing in Kazakhstan during the Cold War, one image that many people commented on was a very quiet image of some flowers in a vase, on the windowsill of a family's home," says Hatcher-Moore. "The family had a son who was born with mental disabilities, and one thing the mother told me was that she couldn't have any flowers in the garden as he tore all the heads off. These flowers were the only ones she was able to have." Details or items of significance can sometimes deepen the layers of a story and cause the audience to place their emotion in something that is commonplace, that they can relate to.
Thoreson says that being able to relate to the emotion explored in an image can also be another way of creating a telling image. "I am interested in the idea of empathy and connectivity, and in representing moments a viewer can adhere to and internalise," says Thoreson. "When a viewer can identify themselves in a photograph of another person, that is pretty remarkable. In my work, most importantly, that is what makes a noteworthy image." Ultimately, a telling image is something you need to intuitively feel. "You feel it at the time of taking it and you feel it as a viewer looking at someone else's work," says Tucker, "and for me the magic and skill of photography is inside that intuition." Therefore, to create a telling image you need to also be able to express how you see the world through your photo. "That could be the humour of Elliot Erwitt, the luminous every day of William Eggleston, the wry detachment of Joel Sternfeld, the warmth of Helen Levitt, or the uncomplicated clarity of Eve Arnold. When I think of photographers having an eye, I'm not thinking of an eye for composition, I'm thinking of it as an eye for life: how clearly and personally they see the world around them," says Tucker.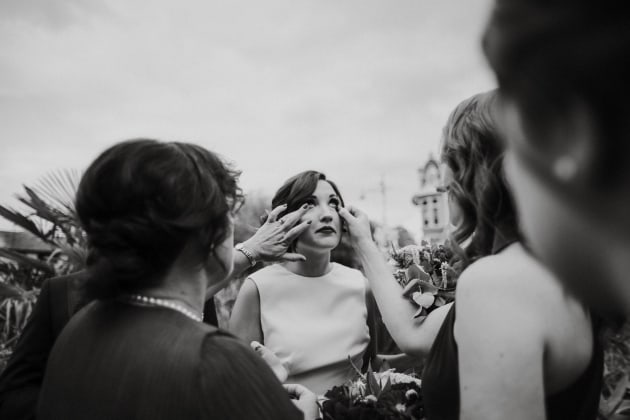 A thousand words
Storytelling through photography is alive and well as long as people want to tell their stories to the world. It is simply the world that has changed around storytelling. So, in a way, every photographer is a storyteller, but knowing how to flesh out your story is something else entirely. Photographer today must make a conscious effort as to how they tell their stories, crafting it in ways so that it both creates a narrative that is compelling and connects with audiences.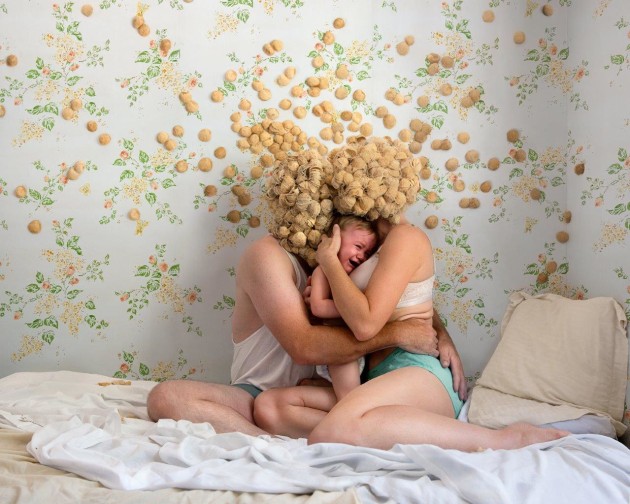 Contacts
| | |
| --- | --- |
| Phil Hatcher-Moore | |
| Jennifer Thoreson | |
| Rowena Meadows | |
| Jez Smith  | |
| Jessica Tremp | |
| Nick Tucker | |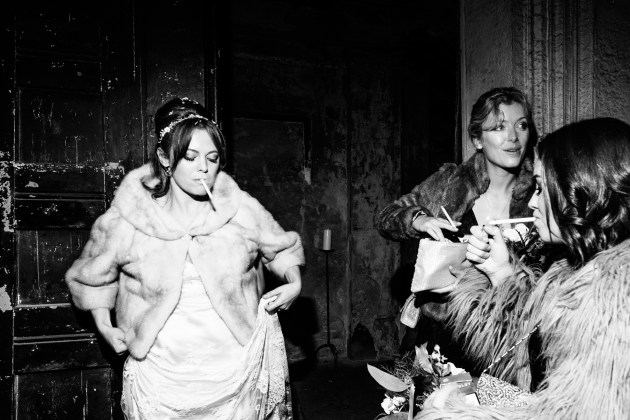 Get more stories like this delivered
free to your inbox. Sign up here.