Light on your feet: How the pros solve problems
The range of professional lighting equipment has been growing since the days of flash powder and early electric lights of the 19th century. And photographers have been experimenting to find the best results from the available technology ever since. Paul Clark discovers just how far they've progressed.
Thankfully, nobody gets blown up by dodgy flash powder these days, but the chances of blowing the budget on a $17,000 power pack or $5,000 parabolic reflector are high. The significant investment required for some lighting systems means that photographers really need to know just exactly what they need before whipping out the old chequebook, or refinancing the mortgage. Luckily, good lighting equipment lasts and the technology does date as fast as other components, such as digital cameras.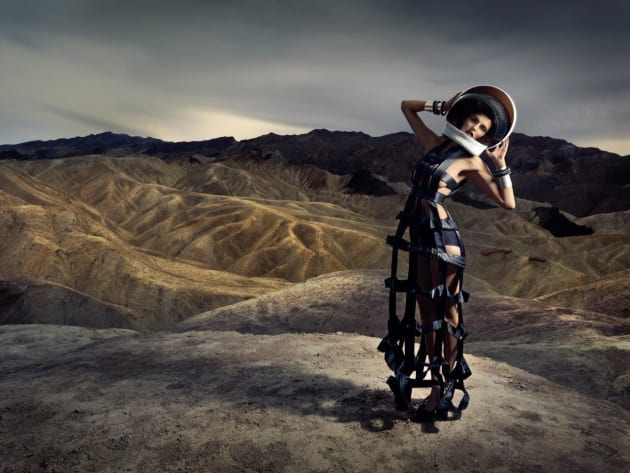 What's on the market?
The photographers interviewed for this article are all high-end professionals, and while they happen to rely on Elinchrom or Broncolor as the heart of their lighting systems, there are a number of other well-known, quality brands out there. There are also many cheaper units to choose from, but with flash gear, you typically get what you pay for. Sure, you could opt for a Chinese-made knock-off and pay a fraction of the price, but you run the very real risk of both reliability and longevity issues.
Apart from the ubiquitous speedlights, today's professional lighting systems are built around the ever-popular, self-contained monoblocs, battery-powered strobes and a variety of power packs. Complementing the systems is a bewildering array of light modifiers of various shapes and sizes for literally any application. There is also the option to use continuous lighting, with Tungsten or HMI, but this is more commonly used for shooting video.
 Urs Recher
Light obeys the rules of physics, and Swiss photographer, Urs Recher, believes that photographers should make their own rules. "We should play around with the light shapers and see what happens," says Recher. "We should use our tools more like toys. Whatever looks good is correct." Recher is a consultant to Bron Elektronik AG, Switzerland. In 2015, among other international commitments, he delivered Broncolor lighting workshops in Sydney and Melbourne.
One common issue noted by Recher is that many photographers tend to position their lights too far from the subject. "What I see going wrong in studios is that the lights are too far away," he says. "When you get closer, you have better control of your lights." You're also likely to get softer, more flattering light as the size of the light source, relative to the subject, gets larger.
It may be easier to position the lights further away in order to have more space, or not to disturb the model, but Recher suggests there are many advantages to going closer.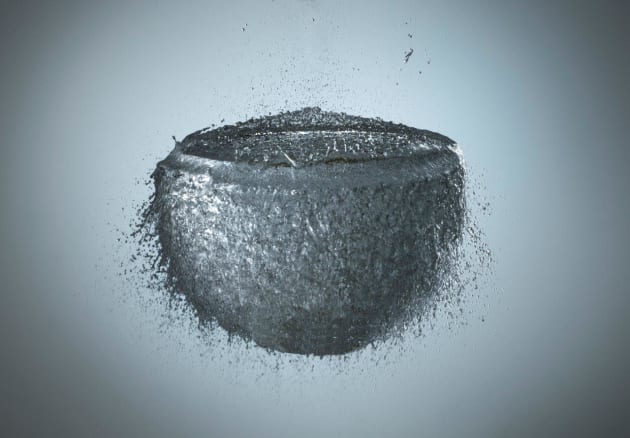 Solving problems
The basic approach Recher uses is to decide on the mood of the shot, and then determine the composition and background. From there, he will go about working out the best lighting solution from experience. "I look at what shapes and surfaces are in the shot. I just try to understand it and apply it to the lighting solution. Experience is the key here," he says. As you're presented with new and challenging lighting situations, be comfortable with referencing past, similar lighting challenges that you've overcome, and don't be afraid of a little experimentation, along with the process of working through the problem.
If Recher is leading a workshop, he will bring a solution he has used before, a "100 percent reproduction," he calls it, of something that has worked perfectly on a past shoot. Otherwise, he approaches each new shoot with a mental catalogue of lighting solutions and looks for the right one. "I have the picture in my head," he says.
To date, Recher says that he has not encountered a scene he could not light. There are situations however, where he has had to experiment a little. One challenge can be when there is a combination of surfaces, or effects in a shot. "Only textured, or only shiny, is easy," he says. "A combination however, can be tricky, such as a model wearing a necklace where the gemstones must be very shiny but the light on the face must be soft."
Location shooting also brings with it a few peculiar issues. "Unlike in the studio [where lighting is artificial], the available natural light can change very fast. When I combine natural light with artificial light, [continuous or flash], I have to be very attentive and quickly adjust it to the new situation," he says. On location, Recher also notes that – unlike in a studio environment - if the lights are too close to the subject, the light falls off too quickly, which can result in very dark backgrounds. "When the light is further away, the coverage of my set is more even and natural," he says.
Choosing equipment
Typically, Recher likes to use two or three power packs with six or seven lights, with softboxes of different sizes. He also often uses a ring flash. "I can use the ring flash as a fill light," he says. "The ring flash light comes from very close to the lens, and nothing is hidden from it. I'll usually set it one or two stops below the main light." The type of subject also influences the equipment Recher chooses for a shoot. He discusses an example of fabric shot under lighting. "Ring flash light is hard and can create a bit of a glow," he says. "On the other hand, soft light may make silk look like cotton."
The choice of equipment today is vast and Recher encourages newer professionals to carefully consider what they are going to shoot. There is also the question of whether you will shoot only in the studio, with mains power, or shoot on location and require battery power.
Recher's advice is to buy into a system that can be built on. "Whatever you do, don't get a cheap solution first," he says. "Purchase less, but go for high-quality units first so that you have a system you can build on."
Brett Florens
For over 20 years, South African photographer Brett Florens has been shooting editorial, weddings and portraits. He's worked hard to establish his business at the 'high end' of the market, and he recommends using the best gear possible. Florens has also produced instructional DVDs and books, including Modern Bridal Photography (Amherst Media 2014) to offer detailed instruction on his techniques, including lighting. He recently completed his latest book, Shot in the Dark: Low-Light Techniques for Wedding and Portrait Photography (Amherst Media, 2016).
Power to the people
Much of the work Florens does is destination wedding photography and for location work like that he suggests a system like the Elinchrom ELB 400. "It's very versatile," he says. "It's a small unit, and in terms of being accessible/affordable, it offers great bang for the buck."
The ELB 400 is a 7 to 425w unit with two flash heads. The unit weighs 2kg, including the Lithium-Ion battery. Weight's important when everything has to be moved to location by air. For more power on location, Florens suggests the 1100w Ranger RX battery pack unit. This unit offers the advantages of international multi-voltage capability and optional control by a tablet through Wi-Fi.
Florens emphasises that the battery units are also great for studio use, especially in locations where reliable mains power is not available – excellent for when the electricity goes out.
Cheap thrills
Lighting effects are not all about equipment; sometimes it's about everyday things in the photographer's bag of tricks. "For some images outdoors I used to like to create a fog effect. Initially, I had a smoke machine, but a 150-metre extension cord wasn't too practical," Florens says. "Then I thought about a fire extinguisher, but of course after three or four tests, the thing was empty!" The solution turned out to be quite mundane – talcum powder. That does not mean you cannot use a smoke machine, but compared to the weight and complexity of a special effects device, the powder is fast, cheap, and easy.
Try before you buy
Florens considered the question of whether expensive equipment was worth it. The best advice he has to offer, is to look closely at your needs. "The Elinchrom units, like the 400 or Ranger, are fantastic to own, but not everyone can go out and buy the best equipment straight away," he says. "But you do need effective equipment to get your career off the ground, so look at renting it initially."
Florens also says that renting equipment is a good way to experiment with lighting setups or acquire just the right equipment for specific jobs; a philosophy that can be applied to cameras and all other major equipment as well. "It's worth every cent [to rent]," he says, "as you can access the latest equipment,"
Michael Grecco
Photographer and film director Michael Grecco started out as a photojournalist in Boston. After moving to Los Angeles, he soon developed a reputation as a leading photographer of celebrities, and a lighting expert. Today, and numerous awards and exhibitions later, he shoots stills and video for an enviable portfolio of clients. He also offers training and leads workshops. "When I teach, we try the simple or obvious things first," says Grecco. "You can't light unless you can properly see what you're doing."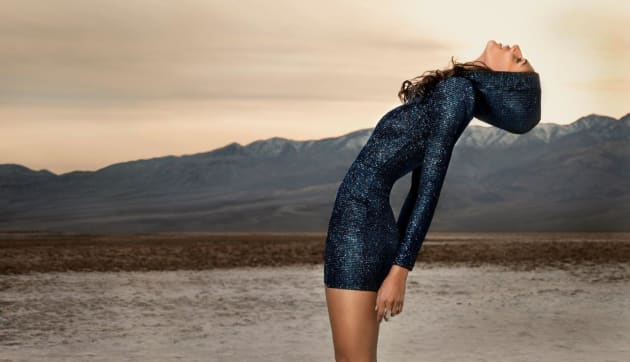 The kit
As far as Grecco is concerned, looking at the small display on the camera is not good enough to judge what effect your lighting is having on someone's face. "I'm a big advocate of tethering the camera so you can see the effects on a larger screen," he says. So, for every shoot, there's a better display to look at. You're also looking at the RAW files this way, not at an 'on the fly' JPEG made by the camera. "I need an assistant to run the computer so we always have the images on-screen," he says.  
There is no single lighting set up or scenario for Grecco. "The lighting set up is dependent on the budget, and the needs of the shoot," he says. "If I'm using tighter light, someone always has to be on the light while I am operating the camera, because I can't do both. If I am also shooting motion, I bring in an operator for that."
Typically, Grecco will take six power packs to a shoot, with eight heads, plus Chimera softboxes with egg crate grids. "I have worked with almost any incarnation of lights," he says. "I started with speedlights when I was on staff at the Boston Herald. I now work a lot with Broncolor."
Lighting for success
Grecco cautions against the dangers of treating lighting as an afterthought when planning a shoot. "Think about the lighting as part of the scenario," he says. "If the scenario is dramatic, then the lighting might be different from a shoot with a comedy theme where you use more 'open' lighting. How you light is part of the creative process."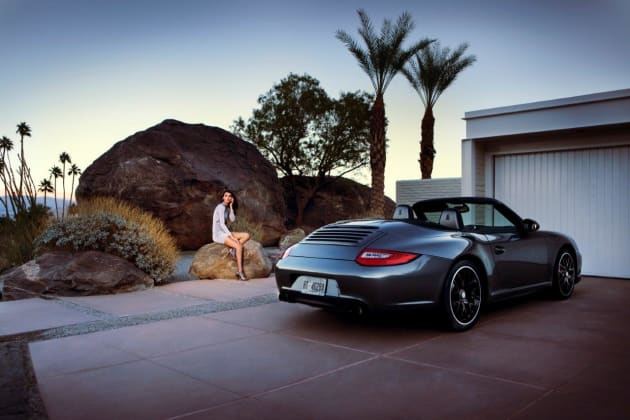 Grecco finds it disappointing to see a meticulously planned and constructed shoot let down by lighting that is flat and uninspired. "If you have a great concept for the shoot," he says, "remember that lighting is another component that needs to be clever and entertaining."
Experimentation is crucial in the creative development of any photographer, and it shouldn't be feared. With lighting, planning and having a mental image of the effect you're after will help you arrange your lights accordingly, and ensure lighting is central to your creative process. 
The tyranny of distance
Reducing the distance of the light to the subject typically results in:
Better control.
Faster light fall off.
Higher contrast.
Darker shadows.
Softer light.
Less shiny skin.
Contacts