In the bag - Gary Sheppard
When we gain access to the photography kit of a seasoned professional, we don't hesitate to dive right in and get as many insights as possible. Like a fisherman and his tackle box, a photographer's kit can say a lot about their process and the outcome of their work. Gary Sheppard reveals to Clare Reid just exactly what's inside his kit.
Gary Sheppard's photography is highly established and celebrated within the advertising industry. With over 25 years of experience, he's won numerous local and international awards. His personal, editorial, and commissioned work shows the breadth of his creative vision and technical ability.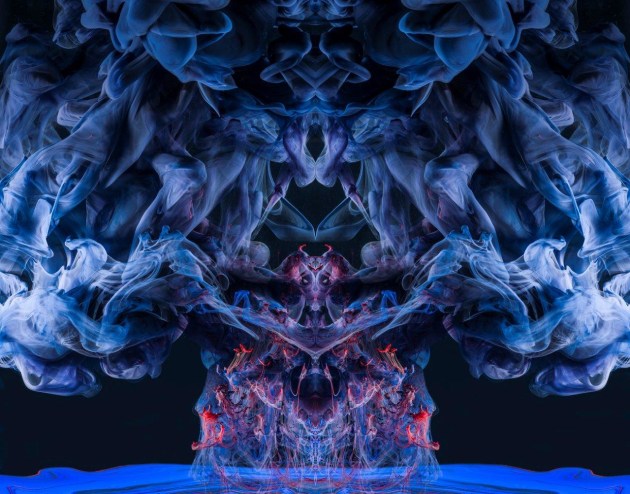 Sheppard's background in environmental science is evident in collections such as Curl and Where Pigs Fly with a focus on flora and fauna portraiture. Curl, in particular, is an almost scientific depiction of fallen leaves and their ability to manipulate themselves into impressive shapes. Sheppard describes how each leaf's unique conditioning creates the new form – where it fell, how it fell, what it was exposed to – as the image illustrates a rigidity created from the once malleable greenery.
While his background clearly plays a part in visual expressions, Sheppard describes his first career as being the key to learning the analysis of a situation, and working towards a solution. "Every shoot has issues that can arise at a moment's notice, and that needs to be sorted quickly. Training in logical thought and problem solving helps in that regard," he says.
If it were up to Sheppard, he would spend more of his time shooting transport subjects. He says that the demand for this work in Australia is limited, but in an ideal world he would be working with planes, trains, and cars on a regular basis. "If I could shoot jet fighters and space shuttles for a living, I'd be pretty happy," says Sheppard.
Back to advertising photography and Sheppard gladly surrenders to the inflexibility of the industry. "When it comes to my professional shoots, I prefer having everything as planned as possible and eliminate as many variables as I can," he says. "With advertising photography, I like the challenge of receiving a brief, understanding the message the agency and client are trying to convey, and visually interpreting that," he says.
While there is always an element of serendipity and experimentation on the day, Sheppard finds comfort in knowing that he has got the shot in the bag, so to speak, even before the first shutter click. "As with all photography, budgets are being stretched, time frames are shrinking, and clients are playing it 'safe', so that limits the amount of really exciting work out there, but taking any project from an initial sketch to final image is still very fulfilling. "Plus, seeing your work when you open a magazine or pass a billboard is always a buzz," says Sheppard.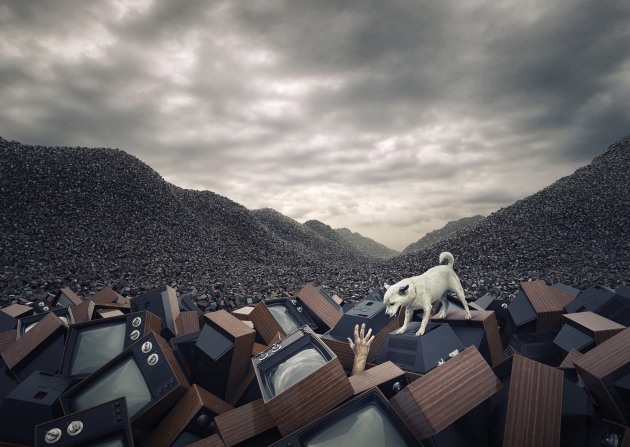 Kit essentials
Continuing with the initial metaphor, a photographer's kit needs to be constructed just like a fisherman's tackle box – with the catch in mind. Each discipline needs a unique kit, and Sheppard builds his kit based on the specific shot in mind.
"[It] depends on the individual shot," he says. "Does it need to be lit? Flash or continuous? Macro? Wide angle or tele? Still life or rapid movement? The list goes on. Apart from being a wise-guy and saying "a camera", I don't think there's one piece of gear that stands out as being essential in every shot," says Sheppard.
When Sheppard was asked what he would include in his kit if he could have only one set-up for the rest of the year, the Pentax 645Z with 45-85mm f/4.5 lens came out on top, along with several Godox AD600 and AD360 heads for lighting. "Versatile, portable, reliable, lightweight. That's the basis for a brilliant little setup," Sheppard concludes.
Right camera for the job
Sheppard has relied on numerous digital medium format cameras over the years, but he's always hired them. But when the time came to buy, the Pentax 645Z medium format DSLR came out on top for Sheppard. "The camera is bulletproof, the focus is snappy, delivers three frames a second, has a huge range of lenses, and is weatherproof. The only thing is it's a bit light-on in regard to leaf shutter lenses, but you can easily get around the need for them with High-Speed Sync flashes and triggers that will allow flash sync down to 1/4000th of a second."
Sheppard says that the 50 megapixels was all the resolution he needed, and although the other medium format manufacturers use the same chip (made by Sony), he felt that, "somehow, the way Pentax has instituted their software seems to just give a 'nicer' result. Superb colour rendition and seemingly infinite dynamic range. The way you can drag up shadow detail is just voodoo," Sheppard says.
For travel, and jobs that require 35mm, Sheppard is changing his kit. "I've been a Canon user for decades, but the time has come to swap. Compared to Sony, Canon has superior ergonomics and general 'feel', but to me the bottom line is image quality, and Sony leads the way." Moving to Sony, Sheppard says that the A7R II is a great camera, but the move is not without its limitations. For example, having to use an adapter for lenses, Sheppard notes the "less than special" auto-focus capabilities. "I'll be adding Sony lenses in the future, but as I have been a Canon user for many years, I still have lots of Canon glass. I'm using an adapter until the transition is complete, but to be honest, the auto-focus on every adapter I've tried is pretty uninspiring," he says. Sheppard says that it works fine for portraits, still-life, or anything not moving rapidly, but for the time-being, he'll keep his Canon 5D Mark III as a backup, and hire a Canon 1D X Mark II if he needs super-fast focusing.
When it comes to lighting, Sheppard has been a Broncolor user for many years and while he is steadily shifting to Godox, his Broncolor lights still gets used when he is shooting something that needs lots of 'grunt'. "There are times when you need a big flash-pack to light a large set in less-than-perfect conditions such as needing a scene with bright sun and the weather is giving you nothing but overcast cloud cover," explains Sheppard. In all other instances, Sheppard relies on Godox. "It seems very solid, well made, and incorporates all the latest tech. Plus it allows high-speed sync with all of my cameras," Sheppard says.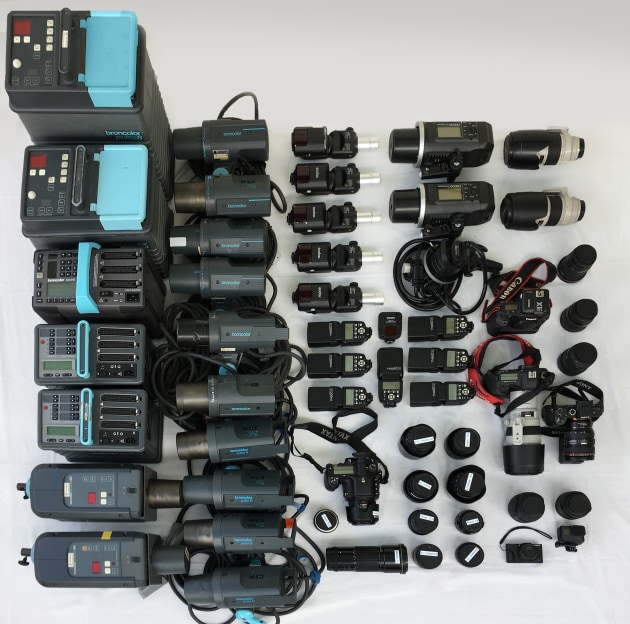 In the bag
Ironically, one's actual kit bag could be overlooked when building a kit, but transporting gear in something sturdy and secure is paramount, and Sheppard offers some suggestions. "When it comes to hard cases, Pelican is the way to go, although Bunnings do a nice line of faux Pelican cases for a fraction of the price. Not quite as sturdy, but if you just want a case to keep gear organised and you're not going to Antarctica, then they do the job." Besides Pelican, Sheppard uses Tenba when a soft bag is required, and in terms of supports, he chooses Manfrotto and Really Right Stuff tripods.
Just get the shot
Can the gear you're relying on be the difference between getting the shot and missing it? In Sheppard's experience, not getting the shot is just not an option in most cases. "Having a lot of gear is really a matter of covering eventualities. When you're on a shoot, issues will arise that could not have been anticipated. The client and agency want results, not excuses, so it's good to have all sorts of bits and bobs in your kit that will help you pull a rabbit out of the hat."
Having a well-stocked kit can sometimes mean the difference between an award winning image and a complete disaster. "On a recent shoot, we had to look up and over an obstacle to get the shot," Sheppard recalls. "Fortunately, I had on-hand a seven-meter stand that I used to get the camera into position and then linked it, via Wi-Fi, to a CamRanger and motorised head."
Practically every working professional has a tonne of gear and has spent thousands on loads of items that rarely see the light of day. But ultimately, it boils down to being prepared to face almost any situation that gets thrown at you.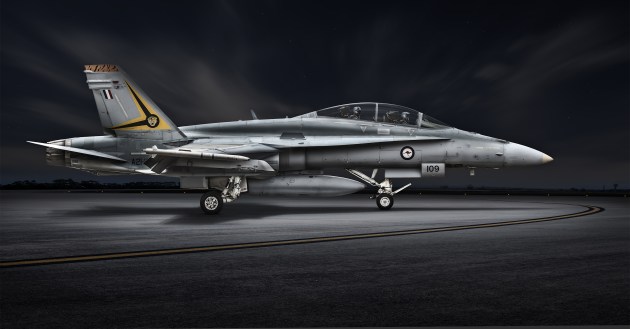 The weird and wonderful
"Something I've had sitting in my kit for a while and never had a use for until recently is a Miops trigger," admits Sheppard. "It triggers a camera or flash using sound, lightning, laser, and other sensors. Recently, I was doing a personal shoot for my exhibition, Mephisto, and needed both hands to pour coloured liquids while simultaneously triggering the shutter at just the right moment. It occurred to me to connect the Miops and just have the camera shoot using the sound trigger and a verbal command. It worked a treat."
At the outset
When he was starting out, some of the first gear in Sheppard's kit included a Canon A1, which he "splurged on", along with a 24-210mm zoom lens. "That lens was just horrible," he recalls, "but it allowed me to make a start. I had a set of three Bowens Monosilver flashes, and I wouldn't be surprised if they are still being used somewhere, by someone. Those things were indestructible. I combined that with a Mamiya RB67 for medium format shoots. Lovely piece of kit and rock solid," says Sheppard. Sinar, meanwhile, occupied the large format equipment shelf.
Times have certainly changed from the film days and, as Sheppard puts it, so has the need for massive power flashes. "I remember having to do a dozen or more full-power flashes from a Broncolor Pulso 8 (6400 watt seconds) to build up enough exposure on 10x8 film at f/45. These days, with high ISO-capable cameras, you can mostly get away with far less power. And the style of photography has changed so that shooting at f/1.4 is no doubt more common that shooting at f/45. Overall, gear has become a lot smaller, lighter, and far easier to use than back in the day."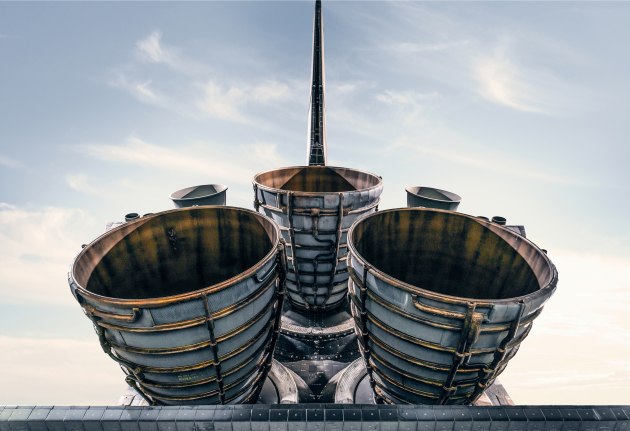 Too much gear?
For those that are looking to replicate the direction of Sheppard's career, he provides some wise words about 'GAS' (gear acquisition syndrome) – something not even the pros are immune to. "Really, these days even basic gear is quite well appointed and very capable. You can do most photography with a pretty simple kit. A 35mm body, 16-35mm, 24-70mm, and 70-200mm lenses, and some flashes will cover most situations," says Sheppard. "Gear Acquisition Syndrome afflicts us all, and I'm no exception, but if you boil it all down, even low-end gear will get you a result, especially if it's going to go online or is no bigger than A4 magazine."
Every photographer has a wish list and just like GAS, the pros feel the pain of continually checking an item's tracking status too. "I got a DJI Mavic drone recently – an amazing little gadget, although it has its limitations," says Sheppard. "I think that drone technology is kind of like where digital camera tech was back in the early 2000s with the release of the Canon 1Ds. It has finally reached a point where I feel it's ready for prime time. Before this, it's been in the land of too hard/involved/cumbersome/unreliable, and in general had too steep a learning curve for me to jump in." Sheppard says that he'll live with the Mavic for a while and train up, and then maybe move up to the DJI Inspire.
Avoiding a mess
Sometimes even the best kit can't help when the situation is out of your control. "I think the worst was shooting a national campaign for a global tech company. 2am in the city and it's blowing a gale. We'd set up a huge lighting grid outside a CBD building. Lots of Bron packs, heads, stands, and other gear. Talent arranged on their marks. You know the drill. Because of the wind, low clouds were racing over us, and every few minutes one of them would be raining. Like, really bucketing," Sheppard recalls. "It would go from nothing to pelting down in ten seconds. So everyone, including talent and agency, on set was assigned a light stand and pack to grab and move undercover until the rain stopped. High voltage leads running through puddles. Not a good look. Camera, computer, and other gear were under a marquee which sort of kept the rain off.
So there I was trying to get the shot, and then the camera starts playing up. Maybe it was the digital back not talking to the body? Or the tethering acting up? Who knows? All I recall was triggering the shutter, thinking I'd got the hero frame, waiting for the download and then seeing half the image blank white – time after time. Try explaining that to the client. It wasn't as if we could just get a replacement camera hire in the middle of the night. Time to swap to 35mm backup. Maybe that left me with an appreciation of weatherproof medium format."
Contact